Zofran Lawsuits Consolidated Into MDL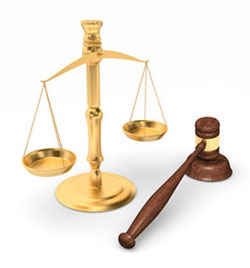 Dozens of lawsuits claiming that GlaxoSmithKline marketed their Zofran medication off-label to pregnant mothers and increased the risk for birth defects were consolidated into multidistrict litigation by the JPML on Wednesday.
Wednesday, October 14, 2015 - Lawsuits filed against pharmaceutical giant GlaxoSmithKline (GSK) concerning the company's Zofran medication and its possible connection to birth defects have been consolidated into multidistrict litigation. The Judicial Panel on Multidistrict Litigation (JPML) decided following their October hearing session that the lawsuits all shared similar questions of fact and would benefit from being transferred before a single federal judge. The lawsuits were transferred to the District of Massachusetts federal court where they will be heard before U.S. District Judge F. Dennis Saylor.
The Zofran lawsuits focus on the GSK medication that is primarily used as an anti-nausea treatment. Plaintiffs however claim that the pharmaceutical company had been marketing the drug off-label to physicians to be prescribed for morning sickness symptoms. Attorneys for the plaintiffs are arguing that the introduction of Zofran to pregnant mothers, oftentimes during the first trimester of pregnancy, would lead to a higher risk of birth defects for the unborn children.
The plaintiffs have referenced a number of studies published in medical journals and newspaper investigations into the correlation as evidence that Zofran in fact does contribute to birth defects. The Toronto Star published a story in 2014 that looked at medical records provided by the FDA that held data that suggested that the children of at least 20 Canadian women were born with birth defects possibly connected to Zofran. Studies conducted at Harvard and Boston University have also produced evidence that there could exist a link between Zofran and birth defects in children.
Plaintiffs are alleging not only the GSK should have known about this risk and not marketed the drug off-label to pregnant women, but that given the amount of studies and Zofran research being conducted, there exists a chance that the company knew full well of the risk they were putting mothers and their children and and continued to market the drug off-label in hopes of building profits off of their anti-nausea medication. Marketing the drug off-label means that GSK encouraged doctors to prescribe the drug to patients for reasons not approved by the FDA. Zofran had been approved to help nausea symptoms following procedures such as chemotherapy and surgery, but was never vetted for the risks involved in prescribing it to pregnant women. The plaintiffs are claiming that GSK chose to skip the approval process and unnecessarily put families at risk by doing so.
GSK has been in the middle of off-label allegations before, paying more than $3 billion in settlement fees to a number of parties including the U.S. Department of Justice in 2012 for a number of charges including marketing medications off-label. The consolidation of these lawsuits into multidistrict litigation is likely another step in GSK having to do the same to settle these allegations. The consolidation transferred 12 actions into multidistrict litigation with an addition 42 tag-along actions likely to be included in the near future. More Zofran lawsuits will likely be added to that total as well as news of the consolidation and the nature of the prescription of Zofran to pregnant mothers spread throughout the country.
---