Zofran Lawsuits Accumulate After MDL Transfer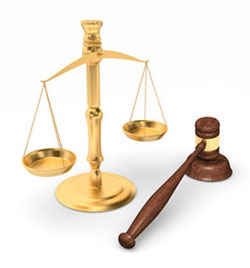 The number of cases against GlaxoSmithKline concerning their anti-nausea medication Zofran and it's connection to the development of birth defects continue to grow more than a month after the nationwide litigation was consolidated into an MDL.
Monday, November 30, 2015 - There are currently more than 100 lawsuits in multidistrict litigation pending against GlaxoSmithKline (GSK) related to their anti-nausea medication Zofran that has been tied to birth defects. Starting from just a dozen lawsuits included in the motion to transfer that was consolidated in October, the litigation is well into triple-digits as news of the MDL spread around the country. More lawsuits are expected to be added to the litigation in the coming months.
The lawsuits, which have comes from more than a dozen states around the country, claim that GSK knew of the potential risks involved with their Zofran medication as it related to unborn babies but failed to affix a warning label to the bottles. This was only part of the issue however, as plaintiffs also took issue with the manufacturer's penchant for promoting off-label marketing to support the drug. The off-label marketing alleged by the plaintiffs occurs when a drug company encourages the prescription of a particular rug for uses that have not been approved by the FDA.
These off-label prescriptions are often sought by drug companies because it allows them to sell a drug without having to go through the FDA's stringent testing requirements. This allows a company such as GSk to advise doctors to prescribe Zofran to pregnant mothers to combat morning sickness without having the drug tested for that specific cause. That testing is important however, as the dangers that some drugs can pose necessitate that screening process to prevent what many have claimed happened wit Zofran.
Mothers across the nation have claimed that their children are being born with heart defects, club foot, malfunctioning organs, and a host of additional complications as a result of being prescribed Zofran while pregnant. The drug was intended to be used as an anti-nausea remedy for patients recovering from surgery or following chemotherapy treatments. However, because of off-labeling measures used by GSK, plaintiffs claim that their children were put at risk of unknown side effects that have taken the form of serious and sometimes fatal birth defects.
GSK has had a history of marketing drugs off-label to patients, and settled with the Department of Justice in 2012 for $3 billion that brought to an end a number of charges against the company including many off-label marketing claims. More than two decades of studies have been produced by medical journals, universities and newspaper that have found the increased risk of birth defects relate to Zofran can jump up to 30 percent when the drug is prescribed in the first trimester. The birth defects range from heart deformities, kidney failure, cleft lip, and a number of other serious problems allegedly caused by a fetus' exposure to Zofran in the womb.
The lawsuits were consolidated into multidistrict litigation in October with a motion to transfer that only included 12 separate lawsuits. Since that time, 100 additional suits have been filed with many more expected to be added in the coming weeks and months. The MDL is based in the District of Massachusetts federal court in Boston.
---