Zantac Cancer Plaintiffs Could Expand To Over 100,000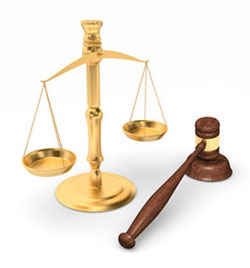 All parties are focused on the upcoming MDL Science Day to hear the evidence regarding Zantac cancer claims.
Friday, July 2, 2021 - Zantac cancer trials could dominate the legal news landscape in 2023 when the first bellwether trials are expected to be held. Sanofi, Chevron, and a list of companies that were previous Zantac patent owners are being sued by former heartburn and acid reflux medicine users. The plaintiffs claim using the antacid medicine regularly for more than one year led to them developing stomach, bladder, esophageal and other forms of terminal cancer. More than 70,000 plaintiffs have registered their intent to file lawsuits in what legal experts think could become the largest mass tort legal action since tobacco or asbestos. Approximately 15 million Americans took Zantac regularly when the U.S. Food and Drug Administration recalled ranitidine, the active ingredient in Zantac. Visit Zantac antacid cancer lawsuit to learn more.
There is a saying in the legal community that it is not what you think that is important; What is important is what you can prove. Interestingly, when enough people file lawsuits alleging a particular product caused them all similar medical damages, the court itself will help to confirm the science that underlies or refutes their common claims. According to AboutLawsuits.com, " U.S. District Judge Robin L. Rosenberg in the Southern District of Florida, who is presiding over coordinated discovery and pretrial proceedings in a small group of 'bellwether' cases to be set for early trial dates, to help gauge how juries are likely to respond to certain evidence and testimony that will be repeated throughout the claims."
Cases like this involving complex scientific concepts beyond the scope of knowledge that the average citizen could grasp are heard first in hearings conducted by a judge. Cases from around the country are placed into multidistrict litigation (MDL), during which a judge picks attorneys representing multiple plaintiffs, asking them to select two or three that best represent the plaintiff pool. The attorneys from each side give a list of expert scientific witnesses they intend to call to testify under oath to present their testimony to the judge. Their testimony takes only a day or two, but the judge may take six months or more to study their statements before deciding which experts are credible and which ones are not. This way, testimony that could be deemed inflammatory and not factual can be eliminated before trial. This procedure helps the defense in that presenting the facts may prevent the jury from awarding excessive punitive damages should they decide in favor of the plaintiff. Pre-selecting the pool of expert scientific witnesses is beneficial for the plaintiff because the best, most credible scientific evidence could encourage the defense to make a settlement offer and save the court system thousands of hours of repetitive labor. Attorneys from both sides have selected two expert scientific witnesses each to give testimony on Science Day, September 30, 2021. In the meantime, Zantac cancer lawyers will continue to interview prospective plaintiffs that can prove they have taken Zantac with prescription or purchase receipts and have had a valid cancer diagnosis.
---