Zantac Cancer Litigation Surpasses 100,000 Potential Plaintiffs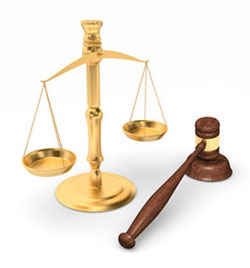 Retailers like Walmart, Rite Aid, CVS, and others have been released of responsibility for negligence in storing Zantac at higher than normal temperatures
Monday, July 5, 2021 - In an interesting and surprising decision, the judge presiding over the Zantac cancer multidistrict litigation (MDL) released Walmart, Rite Aid, CVS, and other retailers of over-the-counter medicines from responsibility and liability for selling Zantac heartburn and acid reflux medicine. U.S. District Judge Robin L. Rosenberg presiding over Zantac MDL in the Southern District of Florida decided that the retailers were not responsible for improperly storing Zantac ranitidine. Such was assumed to be true and the liability would have been severe given that high retail store temperatures may cause ranitidine, an inherently unstable molecule according to experts, to become N-nitrosomethylamine (NDMA), a deadly carcinogen. Studies also point out that ranitidine degenerates into NDMA when ingested according to package directions and interacts with higher sustained body temperatures and also nitrates from meat preservatives. Visit Zantac antacid cancer lawsuit to learn more.
An estimated 100,000 individuals have registered with Zantac cancer attorneys to file claims against Sanofi, GalaxoSmithKline, and other manufacturers, alleging that taking Zantac regularly for more than one year caused them to develop stomach, bladder, esophagus, colon, prostate, and other forms of cancer. Blocks of these cases are being handled by a limited number of law firms who are being required by the MDL judge to exercise additional vetting to weed out unwarranted claims. To be considered for inclusion in the MDL, individuals wishing to file a suit must be able to show medical records that indicate they have cancer and have been prescribed treatment. They must also present financial records confirming they were prescribed or purchased Zantac over the counter. Other items being mass processed by the MDL court include discovery and repetitive administrative proceedings. Legal experts think that given the 15 million Americans that were using Zantac at the time that it was recalled and banned by the Food and Drug Administration (FDA) on April 1, 2020, Zantac Cancer litigation could grow to be the largest mass tort legal action in US history, surpassing tobacco or asbestos. The first bellwether Zantac cancer trials could begin sometime in 2023.
The Zantac cancer epidemic started a few years back when novel, online prescription drug testing pharmacy Valisure, headed by CEO David Light, tested ranitidine and found levels of the carcinogen NDMA in the millions of nanograms per tablet, far exceeding the 96 NGS of NDMA per tablet the FDA set as an allowable limit. Valisure immediately notified Sanofi which, to their credit, voluntarily pulled Zantac ranitidine from store shelves. The FDA followed suit about a month later and recalled all forms of ranitidine, brand and generic. In an article published by WebMD.com last month titled: "Heartburn Drug & Cancer: Does the Link Hold?" CEO Light told reporters, "The ranitidine molecule itself is fundamentally unstable," and "by far, the most concerning element for public health for ranitidine is its potential to form NDMA in the human body."
---