Zantac 360 Famotidine Is The Same As Pepcid Famotidine And Different From Zantac Ranitidine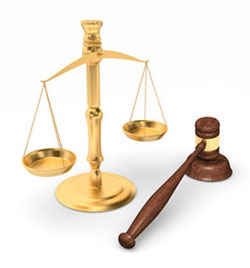 Former Zantac ranitidine users that are thinking about switching to Zantac 360 famotidine should reconsider their decision
Friday, May 28, 2021 - Sanofi has rebranded famotidine as Zantac 360 to try and recapture the billions of dollars in lost sales due to the FDA recall of their flagship heartburn medicine. On April 1, 2020, the Food and Drug Administration (FDA) recalled all forms of generic and brand name ranitidine, of which Zantac was the best-seller. Researchers discovered that Zantac ranitidine turned into N-nitrosomethylamine (NDMA), a deadly carcinogen when exposed to conditions similar to that of the human digestive system. Hundreds of lawsuits against Sanofi, the maker of Zantac, accuse them of failing to warn the plaintiffs of the Zantac cancer risks. Zantac 360 contains no ranitidine but is 100% famotidine, a stronger, and longer-lasting form of an antacid. People taking famotidine should stop taking it after 14-days if their heartburn symptoms persist and see a doctor for an examination. "Famotidine, an H2-receptor antagonist with a thiazolyl nucleus, is approximately 7.5 times more potent than ranitidine and 20 times more potent than cimetidine on an equimolar basis." according to the National Institute of Health. Long-term heartburn pain could signal a more serious problem such as heart disease or cancer of the esophagus. Zantac patients should be made aware of the health consequences of the new Zantac 360 famotidine as it is potentially more toxic than Zantac ranitidine. Visit Zantac antacid cancer lawsuit to learn more.
Former Zantac ranitidine users thinking about switching to Zantac 360 famotidine should reconsider their decision as famotidine is not new. It has been on the market throughout the ranitidine cancer scare in the form of Pepcid. Famotidine's benefits are not to treat simple heartburn but as pain relief for advanced conditions. According to SingleCare.com, "Pepcid is the brand name for famotidine. It works as an antihistamine to reduce the production of acid and prevent irritation. Pepcid is approved to treat conditions like GERD, stomach ulcers, esophagitis, and other digestive conditions. It can also treat occasional heartburn." Taking famotine, be it Pepcid, or Zantac 360, should be limited to two weeks. Taking famotidine has also been linked to spikes in blood sugar that could lead to an increased chance of developing type-2 diabetes. Other drugs like Nexium, Prilosec, and Prevacid are also unsuitable as ranitidine substitutes and they are being linked to an increased risk of developing type-2 diabetes also. If your heartburn is infrequent, it is advisable to choose the lowest dosage of famotidine available. Do not be mislead by famotidine's extra strength branding as the dosage is double the minimum amount of 20 mg.
People that were taking Zantac should consider making lifestyle changes that result in positive health benefits rather than look for a Zantac alternative. Eliminating drinking alcohol, caffeine, or eating spicy foods will go far in helping relieve heartburn pain. Former Zantac users with stomach, bladder, esophagus or another form of cancer should consult a Zantac cancer lawyer for legal counseling.
---