Zantac's Makers Allegedly Destroyed Evidence About Their Knowledge of Ranitidine Becoming Carcinogenic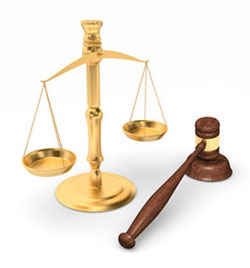 The judge in MDL proceedings requested the companies provide emails around the time ranitidine was recalled by the FDA
Tuesday, June 8, 2021 - Lawsuits accuse French drugmaker Sanofi, the maker of Zantac, and others of destroying email evidence around the time of its 2020 recall. On April 1, 2020, the Food and Drug Administration recalled all forms of ranitidine for fear they contained elevated levels of N-nitrosodimethlamine (NDMA), a proven carcinogen. The FDA had set an allowable limit of 96 NGS per tablet, but online prescription drug testing pharmacy Valisure discovered NDMA levels in the millions of NGS. Thousands of individuals have filed lawsuits against a group of companies that have taken part in what plaintiffs allege is a conspiracy to hide NDMA contamination from the public. Bloomberg reports, "Sanofi, GlaxoSmithKline Plc and Boehringer Ingelheim GmbH -- along with 33 generic drug makers, 25 retailers, and four distributors -- are accused in the lawsuits of failing to properly warn users about Zantac's health risks. In 2018, the U.S. Food and Drug Administration found the drug contained dangerous levels of nitrosodimethylamine (NDMA). It was pulled from shelves in the U.S. and Canada at the request of regulators." Sanofi and GSK are under criminal investigation by the US Department of Justice for allegedly hiding information about ranitidine being inherently unstable and naturally degrading to form NDMA when ingested, from the public. AboutLawsuits describes the company's improper behavior as follows: "Sanofi allowed the widespread and improper deletion of emails and other evidence, in violation of preservation orders issued by the Court." Visit Zantac antacid cancer lawsuit to learn more.
The actions by Sanofi and the others have delayed the Court's attempts at discovery during the MDL process. Several cases against Sanofi and GSK have been grouped into multidistrict litigation to streamline the discovery process and to avoid expensive costs and delays to the legal system. U.S. District Judge Robin L. Rosenberg in the Southern District of Florida is presiding over the MDL process and bellwether trials may come forward in the first quarter of 2022. According to AL, the cases in MDL are reflective of the more than 70,000 former Zantac users that allegedly have developed cancer from repeatedly taking ranitidine for years. Researchers at Memorial Sloan Kettering Cancer Hospital and Valisure online prescription drug testing laboratory have tested ranitidine extensively and determined that it naturally degrades to form NDMA when ingested and interacts with nitrates in the stomach and the body's internal temperatures.
Multidistrict litigation (MDL) is not the same as a class-action lawsuit. During MDL, each case is tried individually based on its own merits. MDL is preferred in personal injury cases like the Zantac cancer trials because plaintiffs all took the same drug and suffered a similar injury. Zantac was used by around 15 million people every day to relieve heartburn and acid reflux pain. Millions of Americans could have developed cancer that they are unaware of. Plaintiffs claim taking Zantac caused them to develop cancer of the stomach, bladder, esophagus, colon, prostate, breast, and other forms of the disease center in and around the digestive system.
---