Women May Dominate Elmiron Night Blindness Trials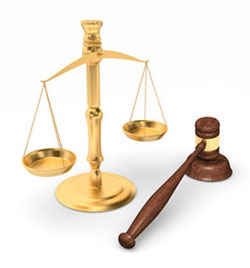 Elmiron was prescribed to women with bladder pain without regard to the drug's side effects of causing vision damage
Sunday, May 9, 2021 - Women are expected to dominate the upcoming Elmiron (pentosan polysulfate sodium) vision damage trials, not only as plaintiffs but also as their legal representatives. Most of the plaintiffs are women and for the first time, a judge has appointed a mostly female attorney base to decide multidistrict litigation issues. "A federal judge has approved a leadership team of 25 lawyers, 18 of whom are women, to lead more than 100 lawsuits brought over the pharmaceutical drug Elmiron," according to Law.com. Attorneys that were selected to the MDL panel make up a racially and ethnically diverse group also. Experience levels range from the inexperienced to those with decades of practicing law. Nineteen women attorneys were selected for the steering committee because most plaintiffs are women who have interstitial cystitis (IC). IC is a painful bladder condition affecting women immediately after childbirth. U.S. District Judge Brian Martinotti of Newark named the plaintiffs' lawyers will head up the plaintiff's executive committee. Visit Elmiron eye lawsuits to learn more.
Court proceedings were delayed in 2020 because of the precautions to contain the spread of Covid-19. Multidistrict litigation proceeding for those injured by taking Elmiron is no exception. Hundreds of women have accused Janssen Pharmaceutical and its parent company Johnson & Johnson, of negligence by failing to warn their Elmiron customers of the risk that taking the drug can cause pigmentary maculopathy. Pigmentary maculopathy (PM) may be described as night blindness, or the inability to see during sub-optimal lighting conditions. PM sufferers have developed specks in the macula, the back of the retina. Researchers have found that these specks have a specific signature that lets scientists identify Elmiron as the cause of the disease. PM is progressive and degenerate. Scientists think that PM will continue to progress even if Elmiron pentosan polysulfate sodium use is discontinued.
If you have used the IC drug Elmiron, and have received a diagnosis of having maculopathy, you may qualify to file a lawsuit against Janssen Pharmaceutical and hold them financially accountable for your injuries. If you are experiencing any one of the following symptoms you may be in the early stages of developing pigmentary maculopathy. "Signs of macular degeneration include:
blurry spots in center of vision, blank or dark spots in the center of vision, difficulty reading, loss of clear color vision, objects appear distorted, and straight lines that appear crooked or wavy," according to Drugwatch. People who experience these symptoms should see their ophthalmologist and contact an Elmiron vision damage lawyer for legal representation. Elmiron vision damage attorneys are available for no-cost, no-obligation interviews and may work on a contingency basis. Working on a contingency means that there are no fees unless a successful court outcome is achieved. Johnson & Johnson has profited from a multi-decade monopoly as the only FDA-approved drug to treat IC. Research indicates that Elmiron may be nothing but a placebo since only one in three women taking the drug report improvements in their condition.
---