The Science Behind Zantac Cancer May Be Unresolved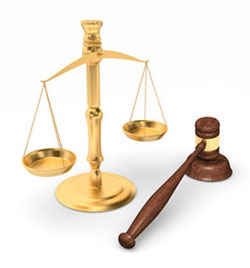 The makers of Zantac ranitidine are claiming that there is no concrete link between taking Zantac and developing cancer
Wednesday, June 16, 2021 - Despite more than 70,000 former Zantac users having registered to file claims that the heartburn and acid reflux medicine is allegedly responsible for causing cancer, scientists are unclear if there is a firm connection. Visit Zantac antacid cancer lawsuit to learn more.
Independent testing and follow-up studies show that ranitidine is inherently unstable and degenerates into N-nitrosodimethylamine (NDMA) a molecule well-established as being a deadly carcinogen. There have been no test results on animals that demonstrate that giving them ranitidine has led to developing cancer. Ranitidine is said to break down to form NDMA immediately when exposed to the higher temperatures that exist in the stomach and also when the molecule interacts with nitrates used as preservatives in processed meats and other foods. Zantac was approved for sale by the FDA in 1996 and since then has sold hundreds of millions of units of the medicine. There were over 15 million Zantac users when Sanofi, the current owner of the Zantac brand and the drug's manufacturer, voluntarily recalled it over NDMA cancer concerns. Such a large number of users has lead lawyers to project that Zantac cancer litigation could become one of the largest mass tort personal injury cases since tobacco and asbestos in the 1970s.
Sanofi recalled Zantac ranitidine in October of 2019 over an abundance of caution due to concerns that tests showed inconsistencies that the company was interested in investigating further. This description of the Zantac situation is different from those of Zantac cancer lawyers that would describe the recall as follows. Online prescription drug testing pharmacy Valisure tested Zantac one day as one of the Valisure founders was about to give it to a family member. The tests showed Zantac contained highly elevated levels of the carcinogen NDMA. The FDA and presumably Sanofi knew from day one that ranitidine could break down to form NDMA and established a safety limit of 96 nanograms (NGS) per tablet as acceptable. The Valisure tests found NDMA in every tablet of ranitidine they tested. They also found amounts that were up to 3 million NGS per tablet. This discovery prompted Valisure CEO David Light to issue the following statement:h "The drug ranitidine, commonly sold under the brand Zantac, is an antacid, specifically an H2 receptor blocker ('H2 blocker'), which, due to very high perception of safety, is heavily prescribed to adults and
infants and sold over-the-counter. Valisure tests all batches of all its medications for quality and
consistency issues and through such tests detected extremely high levels of N-Nitrososdimethylamine
('NDMA'), a probable human carcinogen, in every lot, tested, across multiple manufacturers and dosage
forms of the drug ranitidine."
Expert witnesses from the plaintiffs and defense will be interviewed during hearings conducted by multidistrict litigation (MDL) to determine who is credible and who is not. Mass tort cases like the Zantac litigation involve complex scientific concepts which could sway a jury. MDL uses a process called Daubert hearings where the Federal judge assigned to preside over all cases hears the testimony that could show the connection between taking ranitidine and developing cancer. It is then up to each jury to decide based on the best available evidence.
---