The Focus of Zantac Cancer Trials Will Be NDMA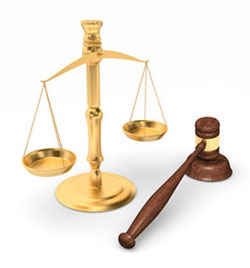 Zantac lawsuits could reach the 100,000 level as soon as bellwether trials occur
Tuesday, June 22, 2021 - Heartburn is a burning feeling in the chest that happens when stomach acid travels up into the esophagus. The condition is often called acid indigestion, a much more severe illness than believed to be. Stomach acid can burn the delicate tissues of the esophagus and lead to cancer if left untreated. Overeating and eating spicy foods that paralyze the esophageal sphincter in the open position can lead to heartburn. Heartburn is a painful condition and a natural signal by the body of eating something wrong. Taking medicine instead of changing the diet pushes the problem down the road and magnifies the problem. Visit Zantac antacid cancer lawsuit to learn more.
For the better part of the last thirty years, people have gotten used to overeating and eating the wrong foods thinking that all they had to do was pop an antacid pill like Zantac and they could have the pain relief they desired. The problem with that strategy is that the ease of treating heartburn and acid indigestion with medicine has led people to eat unhealthy diets that have led to developing cancer and other diseases like obesity and diabetes. Zantac and other heartburn pain solutions only mask the underlying health problems. Zantac ranitidine allegedly causes more health problems than it ever solved.
Zantac made of ranitidine has been recalled by the U.S. Food and Drug Administration (FDA) for allegedly being an unstable molecule that naturally breaks down to form N-nitrosodimethylamine (NDMA), a deadly carcinogen. Cancer researchers often used NDMA to induce tumors in laboratory test animals. Valisure, an online prescription drug-testing pharmacy, tested Zantac and found unacceptably high levels of NDMA. The FDA's acceptable level of NDMA is 96 nanograms per tablet, and the Valisure tests found 3 million nanograms per tablet, setting off a firestorm of panic and controversy. Zantac had been manufactured and marketed by Swiss pharmaceutical giant Sanofi and was available at Walmart, CVS, and Rite Aid stores in the US. Lawsuits have named all of the above as co-defendants by plaintiffs with stomach, bladder, esophagus, and many other forms of cancer. The companies may have committed fraud and negligence for covering up what they knew about ranitidine being unstable and degenerating into NDMA when presented with conditions that mimic those in the human body and stomach. Higher temperatures and mixing with nitrates are thought to accelerate ranitidine's degeneration.
Zantac cancer lawyers are interviewing plaintiffs that have developed cancer and took Zantac regularly for many years. If you or a loved one took Zantac and has cancer, you should get legal counsel about filing a claim against Sanofi and the retailers who sold Zantac. Consumers rely on brand-name retailers to back the safety of the drugs they sell. Consumers have a reasonable expectation of such a guarantee. Sanofi is under investigation by the Department of Justice for lying to regulators and is also accused by plaintiff lawyers of deleting emails that expose their knowledge of the problem.
---