The FDA Must Insist on Standardized Talc Asbestos Testing Methods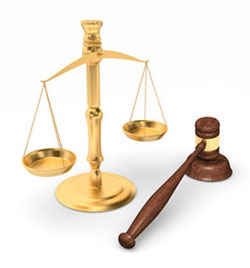 Transmission Electron Microscopy (TEM) analysis of talc samples has shown the presence of asbestos time and time again
Saturday, May 1, 2021 - Testing health, baby, and beauty care products that contain talc for asbestos is critical to ensuring the safety of the product. The Food and Drug Administration (FDA) has only recently started to using advanced asbestos testing procedures and found the carcinogen in bottles of Johnson's Baby Powder procured from store shelves at Walmart, Rite Aid, and CVS. Electron microscope scientist and frequent plaintiff expert witness Dr. William Longo, president of Materials Analytical Services, Inc. (MAS, Inc.) headquartered in Atlanta, Georgia, has tested Johnson & Johnson bottles manufactured in the 1970s. The samples were purchased from collectors over the internet unopened and found to contain asbestos nearly every time. Researchers have been testing talc and have found asbestos for decades. The FDA has looked the other way and refused to test talc-based cosmetics, baby, and health care products for asbestos until just a couple of years ago. Fairwarnin.org writes in a 2015 article on asbestos and talc: " Internal records reviewed by FairWarning show that officials of the U.S. Food and Drug Administration have long been concerned about potential asbestos contamination of cosmetic talc, but have left it to the industry to monitor itself." Over 20,000 plaintiffs with ovarian cancer or mesothelioma have filed suit against Johnson & Johnson and others, claiming that using talc-based health, baby, and cosmetics has caused their disease. Visit talcum powder cancer lawsuit to learn more.
Fairwinds goes on to state the obvious. Cosmetics companies like Johnson & Johnson claim their products are asbestos-free and safe are not looking hard enough. They are using a testing method that requires a sample that is so small it is unlikely to find any. Even cosmetic industry executives have admitted that the current FDA-approved asbestos testing methods are outdated and useless. Current asbestos testing methods in use by the cosmetics industry "are outdated and not rigorous enough to detect asbestos at low but potentially hazardous levels. In an email to the FDA back in 2001, a senior executive with Luzenac, a leading talc supplier, said 'I think we all recognize'' that the standard methods still in use today 'are simply not sensitive enough to provide complete assurance that the talc is free of detectable asbestos." according to FairWarning. Frank Ehrenfeld III, vice president of International Asbestos Testing Laboratories in Mount Laurel, N.J. told FW: "We have found in the past that, yes, indeed, there can be asbestos in these products."
Some talc miners have gone the extra mile to ensure that their talc supply is asbestos-free by avoiding talc mining in areas where asbestos is present. The executives also told FW that they use more advanced and sensitive asbestos testing methods. "If an area sought to be mined shows the presence of asbestiform mineral, that area isn't mined,' said Barretts Minerals, a unit of Minerals Technologies Inc. and a major talc supplier from mines in Montana, in a written statement. Then 'more robust and state-of-the-art testing is performed' at the company's lab."
---