Target Settles With Two Defendants In Cathode Ray Tube MDL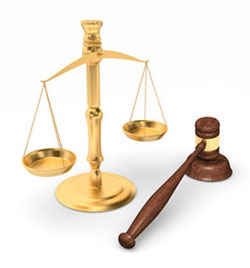 LG and Mitsubishi are the latest electronics companies to settle with plaintiffs in the MDL, as they agreed to a deal with Target over the alleged cathode ray tube price-fixing scheme.
Sunday, May 3, 2015 - An agreement set to settle multidistrict litigation between Target and two electronic companies accused of involvement in a price fixing scheme to inflate the cost of cathode ray tubes was reached on Friday, April 27. LG Electronics Inc. and Mitsubishi Electric Corp. agreed to an undisclosed amount with Target that will dismiss the claims the nationwide retailer filed against the electronics giants. Target Corp. has filed claim against more than a dozen other electronics companies in connection with cathode way price-fixing allegations.
The MDL was created in 2008 after a host of electric companies were accused of coordinating the prices for cathode ray tubes, a mainstay technology in older television models. The alleged price-fixing violations took place between March of 1995 and November of 2007, and only dealt with cathode ray tubes imported into America. The plaintiffs claimed that the manufacturers of cathode ray tubes intentionally withheld their supplies of the hardware in an effort to artificially raise prices.
The lawsuits also accused the cathode ray tube manufacturers of dispensing their products strategically to certain companies and markets in an effort to illegally boost profits by restricting supply chains. This created a lack of competition in the market, allowing the manufacturers of cathode ray tubes to charge inflated prices for their products without fear of being challenged in the U.S. market. The cathode rays, commonly found in electronic display screens such as televisions and computer monitors, used to be a staple of the industry before new technologies took over.
A number of electronics companies were involved in the antitrust activities, including Samsung Group and Hitachi Ltd. Those two companies previously reached settlements with distributors of cathode ray products for more than $45 million combined. Target has sued other electronics companies involved in the MDL, including Technicolor SA and Videocon Industries Ltd. Target claims that more than $1 billion in electronics commerce was affected in the U.S. as a result of the price-fixing scheme. Technicolor SA has already been hit hard by the price-fixing litigation abroad, as the European Commission fined the company $52 million.
The deals made with Target came not long after Sears Holdings Corp. settled their own cathode ray lawsuits with Toshiba. Multiple settlements have been made in multiple months of 2015 and are expected to continue to roll in as a large number of plaintiffs are well into litigation against the cathode ray manufacturers. Both indirect and direct purchases of cathode ray tubes have filed antitrust lawsuits, and their settlements connected to the MDL have been rolling in separately for nearly two years.
Target settled with Toshiba in January as a part of a series of settlements approved by U.S. District Judge Samuel Conti. The details of this deal were also left undisclosed. Multiple deals with direct-action plaintiffs, which include many large electronics retailers such as Sears and the now defunct Circuit City, were resolved during this ruling with the cases against the cathode ray manufacturers dismissed as a part of the deals made. The same judge later signed off on a deal between Target and Chunghwa in February.
---