Talcum Powder Federal Lawsuits Moving Ahead In MDL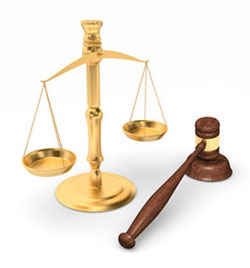 More than 30,000 ovarian cancer trials are being processed through the Federal Court System
Thursday, June 17, 2021 - Handling tens of thousands of lawsuits about one company and one product is a daunting task for the legal system. Fortunately, the federal court system has developed a process to streamline each lawsuit by consolidating certain repetitive administrative court activities like discovery and deciding on complex scientific issues. According to NOLO, "When lawsuits involve dangerous drugs, defective products, and other complex issues affecting large numbers of people, sometimes the federal court system uses multidistrict litigation (MDL) to better manage the cases. In multidistrict litigation, multiple civil cases that share a common issue are transferred to a single district court. That court then handles all discovery and pretrial proceedings for the lawsuits." No issue today is more complex than the discovery of asbestos in talc used in Johnson's Baby Powder and hundreds of other cosmetic products. Visit talcum powder cancer lawsuit to learn more.
There are more than 30,000 cases that have been filed in Federal court and consolidated in MDL against Johnson & Johnson for failing to warn their customers of the dangers of developing ovarian cancer by using Johnson's Baby Powder and Shower to Shower on the peritoneal area of the body. Starting in the 1970's Johnson & Johnson began aggressively promoting Johnson's Baby Powder to African American women after learning that their iconic baby powder was contaminated with asbestos, a known carcinogen, as per secret internal company memos unsealed in court, and made public by a Reuters investigation titled "Johnson & Johnson knew for decades that asbestos lurked in its Baby Powder." Johnson's ovarian cancer baby powder trials may begin in the first part of 2022 when common administrative issues have been resolved. Thousands of women now accuse the company of negligence and fraud for concealing what they knew of the dangers of asbestos contamination. Judge Freda Wilson has decided which expert witnesses from both sides will be allowed to testify including ones for the plaintiffs whose tests show that particles of talc and asbestos can enter the vagina and travel up through a woman's Fallopian tubes and become permanently lodged in the ovaries creating sufficient oxidative stress and irritation that could lead to cancer.
The judge in MDL decides on which expert witnesses for each side will be allowed to testify, and also nudges each side toward a settlement. One such settlement involved 1000 plaintiffs with ovarian cancer receiving $100 million from Johnson & Johnson. This was a bargain considering that last month the U.S. Supreme Court denied Johnson & Johnson's petition to challenge a $2 billion Missouri State Court jury award setting a precedent for future Johnson's Baby powder ovarian cancer trials. In 2021, Johnson & Johnson doubled their $2 billion legal cost reserve to $4 billion, and that number could double again in 2022. For the record, spokespersons for Johnson & Johnson continue to claim that their talc products are safe, pure, and asbestos-free despite the Missouri appeals court verbally chastising the company by saying the company conduct has been "reprehensible" for covering up what they knew.
---