Talcum Powder Cancer Lawsuit Timeline, Part 1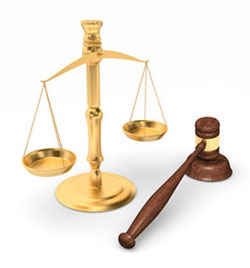 Baby Powder Lawsuits through 2016
Monday, October 2, 2017 - Since the first talcum powder lawsuit win in 2013, baby powder ovarian cases have gradually gained momentum. Deane Berg, the plaintiff in the first winning case, opened the door for other women to file suit against Johnson & Johnson by turning down a significant settlement in order to pursue her case through trial. Since that time, more than 4,800 talcum powder lawsuits for ovarian cancer have been filed nationwide and several landmark cases have been won.
This timeline of talcum powder lawsuits gives an overview of background events through 2016. Cases are still underway in courts nationwide. If you or a woman in your family has been diagnosed with ovarian cancer and have a history of using baby powder for perineal dusting, you may be eligible for compensation through filing a talcum powder cancer lawsuit against Johnson & Johnson. Our baby powder cancer lawyers are providing free, no-obligation case review to anyone who meets this description.
2013 Deane Berg sues Johnson & Johnson after turning down a $1.3 million settlement because she wouldn't sign a confidentiality clause. Her decision to blow the whistle rather than take a settlement set the stage for many more women to learn about the connection between talcum powder and ovarian cancer - and file talcum powder cancer lawsuits against Johnson & Johnson.
February 23, 2016 Johnson & Johnson is ordered by a St. Louis jury to pay $72 million to the estate of Jacqueline Fox in the first monetary award for a plaintiff in a talcum powder cancer lawsuit. J&J is found liable for negligence, conspiracy, and failure to warn women of the risk of ovarian cancer associated with routine perineal talcum powder use.
The substance had been marketed as safe for decades, and advertising campaigns encouraged the substance's routine use with slogans such as, 'A sprinkle a day keeps the odor away'. A disarming trend is revealed through the course of Fox's talcum powder lawsuit: During the 1990s, African American and Hispanic women were particularly targeted in baby powder advertisements, even as the company was actively working to ward off research findings linking talcum powder to ovarian cancer.
May 1, 2016 Research findings entitled ' Association between Tal Use and Ovarian Cancer' published in the medical journal 'Epidemiology' show talcum powder dusting increases the risk of ovarian cancer by 33%.
May 3, 2016 Johnson & Johnson loses Talcum Powder cancer trial, pays $55 million in damages to Gloria Ristesund. Ristesund developed ovarian cancer after using talc-based body freshening products for decades. She was forced to undergo multiple surgeries including full hysterectomy and is now in remission.
June 3, 2016 Skeptical of research showing a link between talcum powder and ovarian cancer, an epidemiologist from the University of Virginia in Charlottesville set out to find a conclusive answer. Aware of the allegations that Johnson & Johnson had specifically marketed talc products to Black and Latina women, Dr. Schildkraut specifically researches the talcum powder - ovarian cancer linkage in African American women. By interviewing 584 black women who had been diagnosed with ovarian cancer and 745 women who did not have ovarian cancer, Schildkraut concludes that using talcum powder for perineal dusting increased a woman's risk of contracting ovarian cancer by more than 40%.
July 20, 2016 A motion is filed to consolidate talcum powder cancer cases as Multidistrict Litigation in U.S. District Court. More than 2000 baby powder cancer cases have been filed nationwide at this time.
September 2016 New Jersey judge throws out two talcum powder cancer lawsuits filed against Johnson & Johnson. The talcum powder lawsuits of Brandi Carl and Diana Balderrama are thrown out by a judge in New Jersey for lack of evidence supporting the link between baby powder and ovarian cancer. Dr. Daniel Cramer, whose work in the field of talcum powder cancer research has provided the fodder for the onslaught of baby powder lawsuits against J&J, is among the expert witnesses who testified in the cases.
October 28, 2016 Another talcum powder cancer lawsuit is decided in favor of the plaintiff, when a St. Louis jury orders J&J to pay $70 million in damages in the case of Deborah Giannecchini. She was diagnosed with ovarian cancer in 2012 after using J&J talc products for feminine hygiene for decades.
---