Sanofi Rebrands Zantac Replacing Ranitidine With The More Potent Famotidine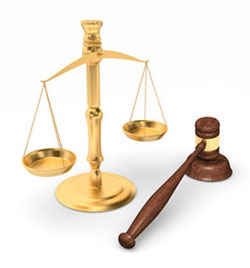 Sanofi intends to brand famotidine as Zantac and return the over-the-counter brand to the US market
Tuesday, May 11, 2021 - Sanofi is betting the future of their banned heartburn medicine on consumers being unaware of the negative news surrounding the Zantac brand of antacid. The company faces a collapse in sales of their once world's best-selling heartburn and acid reflux medicine. Sales of Zantac have been non-existent since its 2020 voluntary recall of Zantac from the market in the United States, followed by a complete ban on all forms of ranitidine by the US Food and Drug Administration (FDA) on April 1, 2020. Following the 7% decrease in sales in 2020, Sanofi intends to return over-the-counter Zantac heartburn and acid reflux medicine to the market in the US. The new Zantac will be called Zantac 360 and contain famotidine, and not ranitidine hydrochloride. Visit Zantac antacid cancer lawsuit to learn more.
The difference between the two compounds will be front and center in the medical and legal media in the months to come. The rebranding move to recapture the 15 million Americans using Zantac ranitidine before the recall seems brilliant on the surface. Zantac 360 famotidine is an entirely new product. A high percentage of previous Zantac users will return to using it, unaware a change in compounds ever happened. The rebranding, however, speaks to the fact that the company has quit on ranitidine. Research over the past 18 months indicates that ranitidine is an inherently unstable compound and naturally breaks down to form NDMA, a deadly carcinogen that at one time was used to induce cancer tumors in laboratory test animals.
Replacing ranitidine with famotidine positions Zantac as an alternative to Pepcid which has been tested and determined to be free of NDMA. According to RXList.com, "Pepcid (famotidine) and Zantac (ranitidine hydrochloride) are H2-blockers used to treat and prevent recurrence of stomach and duodenal ulcers. Pepcid is also useful in managing heartburn, gastroesophageal reflux disease (GERD), and Zollinger-Ellison syndrome." The National Institute of Health (NIH) has highlighted the differences and similarities between ranitidine and famotidine and determined the latter to be much more potent than the former. "Famotidine, an H2-receptor antagonist with a thiazolyl nucleus, is approximately 7.5 times more potent than ranitidine and 20 times more potent than cimetidine on an equimolar basis," Iodine.com tells their readers that famotidine is stronger but may take longer to take effect than Zantac ranitidine, and also that is may not last as long. Some doctors tell patients to combine taking Tums, Rolaids, or Alka-Seltzer for short-term relief until famotidine kicks in.
More than 500 individuals have filed suit alleging that taking Zantac regularly for many years caused them to develop cancer from the NDMA that the tablets allegedly contained. In 2019, online prescription drug testing pharmacy Valisure found highly elevated amounts of NDMA in Zantac and alerted the company and the FDA. Zantac made from ranitidine hydrochloride allegedly causes cancer of the stomach, bladder, esophagus, colon, prostate, breast, and many others. Zantac cancer attorneys are interviewing thousands of prospective plaintiffs to see if their cancer diagnosis may be related to taking Zantac.
---