Sanofi Is Confident In Their Zantac Cancer Defense Despite Accusations Of Tampering With Evidence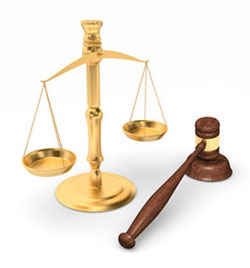 The company admits to deleting sensitive emails in violation of a court order to preserve them but claims it was accidental and should have no impact on upcoming trials.
Saturday, May 15, 2021 - French pharmaceutical drug maker Sanofi may view its defense against Zantac causing cancer as a life and death struggle for the company. It seems that the company destroyed emails from around the time of the April 1, 2020, FDA recall of ranitidine despite court orders to preserve them as possible evidence. If proven true it will support claims made by the Department of Justice that Sanofi and GalaxoSmithKline executives may have lied about the extent of their knowledge of ranitidine being unstable and degrading into N-nitrosodimethylamine (NDMA), a deadly carcinogen. NDMA is a by-product of industrial manufacturing and was used at one time by scientists to induce tumors in laboratory test animals. The destruction of the emails may also make it more difficult for the plaintiffs seeking lump-sum monetary compensation from the company for their injuries allegedly caused by taking Zantac. Visit Zantac antacid cancer lawsuit to learn more.
An astounding 70,000 former Zantac users have come forward and filed lawsuits against Sanofi and GSK. The lawsuits allege that taking Zantac regularly for many years caused them to develop stomach, bladder, or other gastrointestinal cancer. Plaintiff lawyers fear that deleting the emails will set the discovery process for the bellwether trials currently in multidistrict litigation back months. It appears that critical information about Sanofi's knowledge of ranitidine may have been destroyed . Investigators at BloombergQuint describe the situation. "The deleted emails, including those of Michael Bailey, the head of regulatory affairs for the company's U.S. Consumer Healthcare division, will make it more difficult for consumers to show Sanofi and other drugmakers allowed a suspected carcinogen to taint Zantac, an over-the-counter medication, according to a May 7 court filing. The mishandling of emails has 'resulted in the delay and/or postponement of many key Sanofi depositions,' lawyers for former patients said. They asked a judge for more time to prepare for their first trials, which are set to start next year." Spokespersons for Sanofi told Bloomberg that the deletion of the emails was unintentional, the disclosure of such was voluntary, and that the company is trying to find other sources to satisfy the investigator's questions. Sanofi went on to say that the company is confident they will prevail in court and that, "This issue has no impact on the strong defenses Sanofi has in this litigation, and the company remains fully confident in the safety of Zantac." This despite legal experts estimating that Sanofi's legal exposure could be in the multi-billions of dollars. Around 15 million Americans were taking Zantac at the time it was voluntarily recalled in 2019, making it the best-selling heartburn and acid reflux medicine. Studies by online prescription drug testing pharmacy Valisure found elevated levels of NDMA exponentially more than the 96 NGS per tables the FDA determined was a safe threshold.
---