Researchers Says Asbestos In Talc Likely Causes Mesothelioma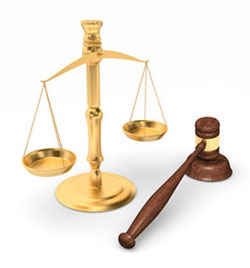 Thousands of cases of ovarian cancer and mesothelioma point to the cosmetics industry being unable to regulate itself
Wednesday, July 7, 2021 - Dr. Jacqueline Moline is a board-certified physician specializing in occupational and environmental medicine at the Feinstein Institutes for Medical Research at Northwell Health. Dr. Moline recently testified before a US Congressional Subcommittee "Examining Carcinogens in Talc And The Best Methods For Asbestos Detection." Dr. Moline's testimony centered around a study she and her colleagues conducted about the health of long-term talcum powder end users, published in the Journal of Occupational and Environmental Medicine. The study tested tissues taken from 33 individuals whose only exposure to talc was using cosmetic powders and found asbestos in 6 out of 33 samples. Dr. Moline noted that scientists in the past stated that their patient's mesothelioma might be asbestos-related. Tissue samples from one woman dying from mesothelioma found pleural plaque, a marker for asbestos exposure. The woman who soon died had worked as a part-time beautician and used talcum powder to dust the neck of each finished customer for 25 years. About 95% of those with mesothelioma die within five years. Dr. Moline Concluded " Millions of individuals have been exposed to asbestos from contaminated talcum powder. There are safer alternatives on the market that don't contain talcum powder or asbestos. In my specialty, we strive to identify, treat, and prevent future illnesses related to exposures and hazards. If there's any possibility of the presence of asbestos, why should we take the chance?" Visit talcum powder cancer lawsuit to learn more.
In the wake of the Congressional hearing, Johnson & Johnson voluntarily discontinued selling their iconic Johnson's Baby Powder throughout North America. The company cited the unlikely excuse that the move was part of an overall marketing strategy shift given the new reality of operating during the height of the Corona Virus pandemic. Experts think that is unlikely since baby powder sales accounted for around 5% of the companies overall sales and to stop selling in the United States and Canada would cost the company tens of millions of dollars every year. Others think a more realistic reason could be that the company was trying to put a lid on the monetary damages it would have to pay to satisfy future lawsuits that could be filed by people claiming using Johnson's Baby Powder caused them to develop ovarian cancer or mesothelioma. Cancer has a latency period of around 5-10 years on average after the first exposure to a carcinogen, and Johnson & Johnson may just be planning for the long-term. More recently, the company failed to have the US supreme court overturn a multi-billion dollar jury award against them and now must pay $2.1 billion to 22 women who claimed they developed ovarian cancer from using Johnson's Baby Powder on their genitals.
Other witnesses at the hearing testified that asbestos in talc was the cause of peritoneal mesothelioma, a rare form of asbestos-related cancer, and a likely death sentence. David Etheridge, a Virginia Presbyterian pastor, and a father and grandfather told the committee, "My case illustrates the sad truth that we cannot trust the talc industry to regulate itself in this matter. Since 1906, we have known that asbestos is deadly, and yet somehow it has shown up in baby powder yet again.
---