Racial Profiling Plays a Johnson's Baby Powder Ovarian Cancer Trials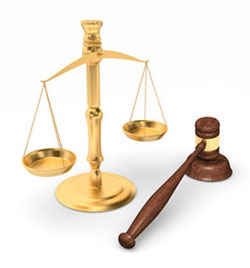 Johnson & Johnson is accused of systematic racism for handing out free samples of baby powder in black churches in the 1970s
Tuesday, June 22, 2021 - Central to all lawsuits against Johnson & Johnson over allegations that their talcum powder causes cancer is that secret, internal, Johnson & Johnson documents revealed during trials that resulted in multi-million dollar and some billion-dollar jury awards, show the company knew as early as 1971 that their talc supply was contaminated with asbestos, a known carcinogen, and that executives at Johnson & Johnson covered up this information. Internal documents reveal, according to Mesothelioma.net that the company made an effort to train their employees to be confident their talc was safe, pure, and asbestos-free. According to Mesothelioma.com, "New documents reveal that Johnson & Johnson, a defendant in many of these cases, may have been aware of the toxic contaminants in their products all along. Court documents revealed that the company explicitly trained their employees to always reassure any concerned consumers that the products never contained any asbestos, despite knowing for decades that their talc had been contaminated."
Not only that, those same internal Johnson & Johnson memos reveal that the company decided that the best way to handle their asbestos problem was to redirect their advertising towards women of color, thought of as being a less well-informed demographic. Overweight African American women were targeting in print advertising intending to stigmatize and racialize a woman's normal, natural body odor. Johnson & Johnson was accused of systematic racism by Janette Robinson Flint, the Executive Director of Black Women for Wellness, and by 170 groups from more than 50 countries, in a letter sent to Johnson & Johnson CEO Alex Gorsky on June 30, 2020. "extracts from revealing internal company documents, scathing court rulings, and high-profile media exposes which highlighted the company's discriminatory commercial practices such as targeted marketing to Black women and other historically marginalized communities. Flint asserted that J&J aggressively marketed its toxic talc 'to women of color, distributing free samples in Black churches and advertising on Spanish-language radio," International Ban on Asbestos Secretariat reports. After hearing of the company's practices in covering up what they knew about talc and their racial profile marketing tactics, a Missouri appeals judge upheld a recent decision that awarded 22 women with ovarian cancer $2 billion, calling the company's behavior "reprehensible." On further appeal, the U.S. Supreme Court refused to even hear the case, rejecting Johnson & Johnson's petition. Visit talcum powder cancer lawsuit to learn more.
In response to recent events, Johnson & Johnson has discontinued marketing Johnson's Baby Powder in North America and once again redirected their marketing to women of color, this time on the subcontinent of India, an area known to be underdeveloped, and less educated. More than 30,000 women with ovarian cancer in the United States have signed up to file suit against Johnson & Johnson for negligence and fraud for failing to warn them of what they knew about talc and asbestos in their baby powder causing ovarian cancer.
---