Preliminary Approval Given To Motor Fuel Temperature Settlements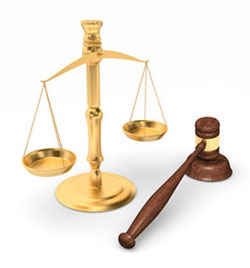 Preliminary approval was given to a number of settlements stemming from multidistrict litigation accusing oil companies and gasoline retailers of failing to adjust the price of motor fuel in relation to fluctuations in temperature.
Wednesday, January 28, 2015 - Plaintiffs announced on January 23 that preliminary approval was given to a series of settlements totaling over $24 million against oil companies and motor fuel retailers over their failure to incorporate temperature expansion into their pricing. The lawsuits, which have been commonly referred to as "hot fuel" cases, have been building in courts since the first ones were filed in 2006. The case was transferred to multidistrict litigation in June of 2007 and eventually grew to include 51 separate lawsuits that reached settlements only after over seven years of litigation. The charges brought against the defendants included fraud, lack of consumer protection, breach contract and breach of warranty.
The heart of the lawsuits revolve around the accusations that entities that sell motor fuel do not adjust the price of gas in relation to temperature expansion. Plaintiffs claim that the price of gas should have been lowered when the temperature of the fuel rose to over 60 degrees. The allegations stated that past this temperature, the volume of the fuel would expand to the point that a customer would not be receiving a full gallon of gas while still being charged at the same rate. Volume expansion may seem at first to be preferable for customers, however for each gallon pumped, the expansion caused the mass and energy within the gasoline would be diluted.
The standard of 60 degrees for one gallon of gas was made in 1923 to help regulate against temperature expansion as fuel was processed and delivered. However, this system did not account for fluctuations that occurred once the gas finally reached its retail location, where sales were based solely on volume. Plaintiffs claimed that in the regions represented in the lawsuit (covering 26 states across the country in addition to Washington D.C. And Guam) average a fuel temperature of 70 degrees. The volumetric difference between the actual and industry-regulated temperatures of the fuel allegedly led to billions of dollars paid each year for fuel lost to temperature expansion. Plaintiffs also argued that many oil-companies have actively worked to stymie the introduction of automatic temperature compensation equipment into the industry.
The settlements were reached over a two year period of negotiations. Six of the larger companies named in the lawsuits, BP, ConocoPhillips Co., ExxonMobil, Shell, Chevron U.S.A. Inc. and Sinclair Oil Corp., will pay close to $23 million to equip retailers with technology that will allow them to correct prices in tandem with fluctuations in fuel temperature. Portions of that sum, along with $1.6 million being paid by 18 other companies involved in the lawsuits, will go toward assisting state agencies tasked with overseeing retail fuel rates. The four companies not involved in that portion of the settlements, Casey's General Stores Inc., Dansk Investment Group Inc., Sam's Club, and Valero Marketing and Supply Co., have agreed to equip new and many existing fuel retailers with the necessary machinery to allow for temperature controlled pricing.
Court records provided online list the final approval hearings will take place on June 9.
---