Past Bad Behavior Could Force Johnson & Johnson To Settle Talcum Powder Ovarian Cancer Lawsuits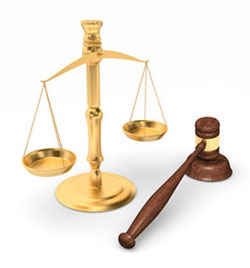 Federal bellwether trials against the cosmetics and fragrance giant scheduled for this year could signal an end to Johnson & Johnson's talc ovarian cancer defense
Sunday, June 27, 2021 - Johnson & Johnson has made big news over the last few years, not for any positive reasons, but for what a Missouri Appeals Court judge characterized as their "reprehensible" corporate behavior. In quick summary, dozens of women with ovarian cancer have each won tens of millions of dollars in punitive damages jury awards after testimony of the company's decades-long coverup of finding asbestos in their talc was unveiled in court. The Food and Drug Administration, which has long looked the other way regarding talcum powder contamination, was forced to adopt a more accurate talc/asbestos testing method which found particles of asbestos in bottles of Johnson's Baby Powder sold by retailers Walmart, CVS, and Rite Aid stores. This discovery forced J&J to immediately recall 33,000 bottles of Johnson's Baby Powder and led to Johnson & Johnson discontinuing selling the iconic brand of talcum powder throughout North America about one year later. Visit talcum powder cancer lawsuit to learn more.
Most recently, the U.S. Supreme Court refused Johnson & Johnson's petition to overturn a 2018 courtroom verdict where a Missouri jury awarded 22 plaintiffs a total of 4 billion dollars, upheld by the Missouri Court of Appeals. The company's attorneys were not challenging talc-cancer causation, but rather the constitutionality of trying so many plaintiffs at once. Johnson & Johnson claimed that their 14th Amendment right to a fair trial was violated, but the Supreme Court disagreed. Reuters reported: "The company is not seeking to rehash whether its products caused cancer, but is instead arguing that it should not have been made to defend itself in one trial against claims made by women living in 12 different states, who had different backgrounds and varying histories of using J&J talc products." Another upshot of the Court's decision was the revelation that Justice Kavanaugh's self-recusal in the matter was due to his father being the president of the Cosmetics and Toiletries Council of more than two decades where he advocated for the self-regulation of the industry. Investigators at Salon.com have asked the question: "Did Kavanaugh's father advocate for a product that he knew was carcinogenic to mothers and fetuses?"
Finally, Johnson & Johnson recently settled 1000 of the more than 30,000 cases filed against them by women with talcum powder ovarian cancer, for $100 million and then set aside an additional $4 billion for legal expenses in 2021, double the amount of the year before. Reuters reported, "Drugmaker Johnson & Johnson set aside $3.9 billion in litigation expenses in 2020, which it said was primarily associated with talc-related reserves and certain settlements." Legal experts expect more ovarian cancer baby powder settlements this year as Johnson & Johnson could be facing not only the precedent-setting jury decisions against them but also the new post-Covid-19 norm of allowing multiple plaintiffs to sue the company at once.
---