New Vaginal Mesh Case Added To Ethicon MDL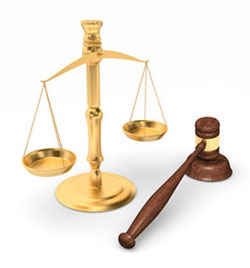 Cases continue to mount against Ethicon, Inc. for their defective vaginal mesh implants, with more than 15,000 lawsuits currently part of the MDL filed against the Johnson & Johnson company.
Monday, March 30, 2015 - There is a new addition to a vaginal mesh MDL as a lawsuit from New York has been added to the ongoing litigation. The specific MDL that received a new lawsuit is centered on the company Ethicon, Inc., a subsidiary of Johnson & Johnson. The plaintiff claims that the surgical mesh she received has caused serious complications, much like the thousands of women that make up one of the countries largest ever MDLs.
The plaintiff's case that was added to the Ethicon, Inc. multidistrict litigation claims that after completing surgery to receive a vaginal mesh implant in 2004, she endured serious medical complications, some of which may be permanent. The newest lawsuit joins more than 15,000 cases currently filed against the medical manufacturer under the Johnson & Johnson umbrella. Johnson & Johnson companies as a whole account for more than 30,000 cases in nationwide vaginal mesh lawsuits, which combined top 70,000 separate suits. Johnson & Johnson has lost three of four large bellwether trials thus far in the early stage of multidistrict litigation.
Many transvaginal mesh procedures require second surgeries to fix complications that took place ith the initial implantation. In some cases, it has been alleged that the mesh interacts with bodily tissues in a way that causes them to grow around leading to tissues attaching to the implantation. This is very painful for patients and is also much more difficult for doctors to correct.
The mesh lawsuits, which quickly grew into a massive nationwide class-action case, stem from complications that arise following the implantation of vaginal mesh intended to assist female pelvic organs which has been weakened due to other diseases or injuries. The basic product itself has been used successfully by the medical community since the 1970's.
Many companies involved in the lawsuits were able to use a 501(k) program that allowed them to bypass much of the standard testing done for existing mesh devices given that the basic designs remained consistent. However, many of the skipped tests has resulted in major complications for patients. Plaintiffs claim that not only were the devices in question able to skip mandatory tests, but that ther were under tested even after employing the 501(k) program to fast track the products.
The lack of care for the production of these products has led to sometimes debilitating side effects for plaintiffs. Common complaints include internal bleeding, incontinence, organ damage and severe pain. Some plaintiffs have also claimed that complications rom their implantations have effectively ended their sexual lives. Plaintiffs claim that the manufacturers of vaginal mesh did not act responsibly in the design and marketing of their product when further testing could have been done to protect against the injuries being caused by the implanted devices.
In recent lawsuit news concerning Ethicon and the vaginal mesh litigation, the company reached a $5.7 million settlement a little more than a week ago, which was followed by another with details that have not yet been made public. Multi-million dollar settlements continue to roll in as companies are closing a handful of cases before an expectedly massive settlement comes in following multidistrict litigation both in the U.S. and abroad. A scheduling conference for the C.R. Bard, Inc. mesh MDL is scheduled for early April.
---