New Reports Arise In Zoloft MDL As Experts Questioned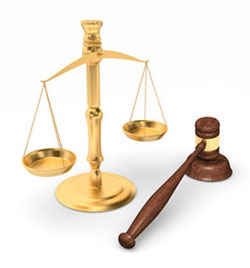 Birth defect lawsuits against pharmaceutical company Pfizer deal with new reports and expert eligibility.
Tuesday, June 9, 2015 - Attorneys for plaintiffs in multidistrict litigation concerning birth defects allegedly caused by Pfizer Inc.'s are keeping a close eye on the progression of expert testimony in bellwether trials. The medication, which is intended to treat depression, has been linked to birth defects found in the children of pregnant mothers who took the drugs while pregnant.
Plaintiffs claim that Zoloft, a popular antidepressant that garnered $3.5 billion in sales for Pfizer in 2005, is linked to birth defects causing malformed hearts and other complications that Pfizer intentionally withheld from patients prescribed the medicine. While Pfizer claims that the plaintiffs are only selecting studies that support their case and ignoring additional facts, there has recently been an overwhelming amount of evidence linking Zoloft to the presence of birth defects.
A recent report from Pfizer revealed that the company received warnings from a scientist relating to Zoloft's possible link to birth defects in 2014. Pfizer has claimed the report was taken out of context by attorneys working on behalf of the plaintiffs. Representatives for the plaintiffs claim that the report demonstrates a clear factual link between Zoloft and birth defects, a link the defense has adamantly denied thus far in the MDL.
The first bellwether trial related to the Zoloft birth defect allegations resulted in a decision in favor of Pfizer. Representatives for the plaintiffs have mentioned the significance of expert testimony in winning an eventual decision against Pfizer. That first bellwether trial looked at Pfizer's culpability in the case of a child who plaintiffs claimed had to undergo multiple open-heart surgeries related to birth defects caused by Zoloft.
Pfizer currently faces more than 1,000 laws in relation to the birth complications linked to their Zoloft medication, and is using every avenue possible to avoid having to settle with these pending suits. Recently, Pfizer appealed to a federal judge to throw out expert testimony, as they argued that the wrong research methodology was used to settle upon their results. The judge rejected three of the plaintiff's experts in August.
There are reports that state Pfizer first found evidence of a possible link between Zoloft and birth defects as early as 1998. Though the links began so early, establishing a chain of evidence strong enough to litigate with took a long tie. The first federal trials in the MDL are set to begin in January of 2016. The second bellwether trial is set to take place later this month.
The case against Pfizer resembles a similar set of circumstances surrounding GlaxoSmithKline and birth defects in connection with their Paxil medication. Those lawsuits eventually led to a $1 billion lawsuit that settled nearly 1,000 claims. If Pfizer is to settle their Zoloft claims, the expected settlement amount would likely be in the same ballpark.
In recent Zoloft lawsuit news, a federal Judge in Missouri ruled not to stay a pending birth defect lawsuit. The court documents stated that the delay of the case's transfer to multidistrict litigation in Pennsylvania would lead to an indefinite delay of the case and create prejudice against the defendant.
---