More Plaintiffs Added To Xarelto MDL, Bellwether Details Released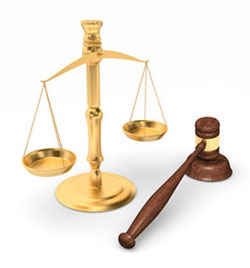 Nearly 200 plaintiffs were added to multidistrict litigation concerning the defective blood thinning medication Xarelto.
Saturday, August 22, 2015 - Close to 200 plaintiffs represented in four lawsuits were added to the Xarelto MDL in July, as proceedings in the multidistrict litigation progress more than seven months after certification. The lawsuits allege that the blood thinner Xarelto lacked a reversal agent, leading to major bleeding accidents including a number of deaths.
The lawsuits center around allegations that Bayer, the pharmaceutical company and manufacturer of Xarelto, failed to warn consumers of the bleeding risks associated with the drug. The complaints state that not only did Bayer put patients in harm's way by marketing the medication with a heightened risk of serious injuries, but that the company knew of the dangers associated with Xarelto and continued to sell the drug.
Xarelto was initially designed to offer an alternative to the long-time blood thinning medication Warfarin, which had been a top choice among physicians for decades. Both medications are prescribed to help battle deep vein thrombosis, a condition that can lead to strokes and other serious complications that can be relieved by thinning a patient's blood. Xarelto was hailed as a step forward in blood thinning medication, and became popular as its use around the country grew. However, Xarelto lacked a reverse agent, an important element of Warfarin that helped clot blood in the event that a bleeding incident might occur.
The reverse agent in Warfarin was Vitamin K, which was not employed in the design of Xarelto. As a result, when a patient taking Xarelto began to bleed their thinned blood would have no way to clot and stop the flow from a wound. The number of serious bleeding incidents reported that were related to Xarelto begin to grow as the lack of a reverse agent resulted in a rash of bleeding incidents caused by the drug, which topped out at $2 billion in sales in 2013. At least 65 deaths have been allegedly connected to Xarelto's lack of a reverse agent.
More than 1,200 lawsuits have been filed thus far against Bayer in connection with Xarelto, with most of them being consolidated in the multidistrict litigation that is pending before U.S. District Judge Eldon Fallon in the Eastern District of Louisiana federal court. A similar blood thinning drug that came out around the same time, Pradaxa, is also dealing with a large amount of lawsuits alleging similar claims to those filed against Bayer over Xarleto.
Recent Xarelto research has also added to the evidence that will likely be presented by the plaintiffs, as the medical journal Circulation published a report in July claiming that neither Xarelto or its main competitor Pradaxa were any more effective than Warfarin as blood thinners. The research tested the efficacy and safety of the drugs and compared the results, which revealed that although the newer drugs were hailed as safer and more effective by the manufacturers, those claims were likely to have been false.
The first set of bellwether trials in the Xarelto MDL are expected to begin in August of 2016. The trials will take place in the Eastern District of Louisiana, Southern District of Texas and Southern District of Mississippi federal courts.
---