Macular Degeneration May Be Due To Taking Elmiron, Not Age-Related As Some Doctors Thought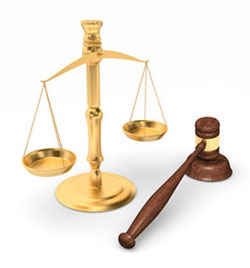 Doctors may have misdiagnosed Elmiron-related maculopathy as several seemingly naturally occurring conditions as one grows older
Sunday, June 6, 2021 - Elmiron is prescribed by doctors to women with chronic bladder pain usually occurring immediately after childbirth. An alarmingly high percentage of women that take Elmiron have complained that they are gradually losing their eyesight allegedly from taking the anti-IC drug Elmiron are getting their day in court. If you or a loved one have been diagnosed by an opthalmologist with pigmentary maculopathy and have taken the anti interstitial cystitis (IC) drug Elmiron (pentosan polysulfate sodium PPS) you may qualify to file a claim against the drug's maker for failing to warn you about the side effect of taking the drug. Elmiron lawsuit plaintiffs have told their lawyers that they would not have taken Elmiron if they knew there was a chance they could develop vision damage. Elmiron maculopathy attorneys are interviewing people who have been injured by taking the anti-bladder pain medication. Janssen Pharmaceuticals, a member of the Johnson & Johnson family of prescription drug manufacturers, did not warn their Elmiron patients until 2020 that the drug could cause a form of blindness. Elmiron was approved for sale by the Food and Drug Administration in 1996 and for decades the manufacturer ignored study after study that linked PPS with developing eyesight damage. Visit Elmiron eye lawsuits to learn more.
In the meantime, doctors may have misdiagnosed Elmiron-related maculopathy as several conditions that might occur as one grows older. These misdiagnoses fall under the names age-related macular degeneration, macular retinopathy, pattern dystrophy, retinal macular dystrophy, and others according to Youhavealawyer.com. WebMD describes age-related macular degeneration. (AMD) is a progressive disease and the primary cause of eyesight damage in people over age 60. Doctors had blamed the condition on the wearing down of the central part of the retina. Researchers have determined, however, that taking Elmiron leaves a particular footprint of spots on the retina that may have been confused with an earlier classification of the disease. If this is so, thousands of people with a condition they thought was naturally-occurring, may have been injured by taking the anti-bladder pain drug.
If you or a loved one have taken Elmiron for more than a year and has been diagnosed with any of the above eyesight diseases, you should speak with an Elmiron vision damage lawyer. You may qualify for reimbursement of your past and future medical expenses, past and future loss of income, and a lump-sum payment for your pain and suffering. You should see an opthalmologist immediately to check for maculopathy if you are using Elmiron and have had an eyesight issue. Doing so will establish a baseline to compare to year-over-year self-monitoring for the disease as instructed by the new Elmiron vision damage warning on the company's website. Elmiron vision damage plaintiffs should be able to show pharmacy receipts, or bank records showing the duration and frequency of buying the drug, and also medical records demonstrating their doctor's initial prognosis. Plaintiffs also need to secure the report of vision damage from their opthalmologist.
---