Local Exchange Carrier Overbilling MDL transferred to Texas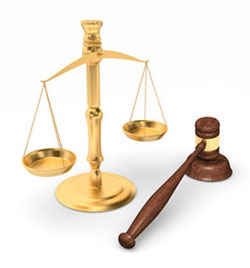 28 lawsuits alleging that Sprint and Verizon were overbilled by local exchange carriers, many operated by Century Link, were recently consolidated into multidistrict litigation.
Wednesday, January 28, 2015 - The Judicial Panel on Multidistrict Litigation centralized 28 local exchange carrier fee lawsuits to Texas' Northern District Court on December 16. The lawsuits cover allegations that local exchange carriers overbilled access charges for Sprint Communications Co. and Verizon Communications Inc. The overbilled calls in question are those that occurred as IntraMTA calls, which represents calls made within the same major trading area. Many of the local exchange carriers involved in the lawsuit as defendants operate as subsidiaries of Century Link Inc.
Beginning in 1996, the Federal Trades Commission ruled that calls made within a major trading area are to be classified as local calls and should not be subject to switched access charges. They also ordered in 2011 that instead of switched access charges, IntraMTA should instead operate with reciprocal compensation. Many of these local exchange carrier fee lawsuits have popped up around the country with a number of telephone companies filing lawsuits against each other depending on who is being overbilled and who controls the local exchange carriers in a particular area. The defendants claim that the plaintiff's regular payment of these fees for 18 years without complaint qualifies the billing as implied-in-fact contracts.
The push for consolidation was not shared by all parties on either side of the MDL. It was reported that Verizon and the local exchange carriers included in roughly 50 lawsuits, more than 100 carriers, were in favor of centralizing the lawsuit. This figure included 79 Century Link-operated local exchange carriers. Sprint on the other hand preferred for the lawsuits not to be transferred with the agreement of more than 35 carriers named in two additional lawsuits.
There were also splits on the defendant's side in deciding how the wide umbrella of Century Link's involvement would be handled. Century Link claimed more than 300 local exchange carriers as defendants in their official motion to consolidate the lawsuits into an MDL. 60 local exchange carriers in 18 separate lawsuits were not in support of Century Link's inclusion of their cases in the motion for consolidation, and 40 carriers that are defendants in five cases that do not include Century Link opposed any centralization that would combine their suits to be heard together with the ones filed against Century Link.
The argument against consolidation was primarily the inconvenience the move would create for smaller parties, many of which are not controlled by Century Link. The JPML ruled however that the large number of lawsuits and courts involved necessitated the use of multidistrict litigation to resolve the case. The factual differences the parties against consolidation put forth were not deemed significant enough to derail the panel's decision. The panel also favored multidistrict litigation in the event the two sides have to call on the Federal Communications Commission for support, something that would be best achieved with consolidation.
There are dozens of tagalong suits that could possibly join into the MDL in the wake of its consolidation. Claims in a dispute between Sprint and Century Link related to voice over Internet protocol charges were not included in the transfer. Those cases were separated and will be heard in Louisiana's Western District Court.
---