Lawsuits Alleging Zantac Causes Cancer Surpass the 500 Mark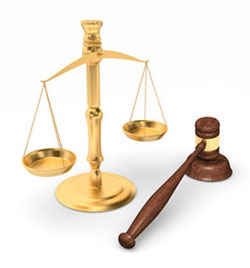 Zantac litigation is in its earliest stages of MDL and could attract thousands of plaintiffs
Friday, May 7, 2021 - Over 500 lawsuits have been filed and thousands registered against Sanofi and GlaxoSmithKline, the makers of Zantac, for failing to warn consumers that ranitidine naturally degrades to form NDMA, a highly carcinogenic compound. People with stomach, bladder, esophagus, prostate and colon cancer who have taken Zantac regularly for over a year seek monetary compensation and reimbursement for their medical expenses, lost wages, and pain and suffering. The Zantac litigation is in its earliest stages in what experts think could become one of the largest mass tort cases in history. State and federal cases have been consolidated into multidistrict litigation. There are approximately 575 Zantac cancer cases as of last month that have been filed around the country and now consolidated into multidistrict litigation in Florida under Judge Robin L. Rosenberg, MDL is preferred to establish the scientific facts that are common to every case and to streamline pretrial proceedings. The cases that have been filed to date represent only a fraction of the 15 million Americans that could have developed cancer from taking Zantac or another generic ranitidine medicine.
Lawsuits Alleging Zantac Causes Cancer Surpass the 500 Mark
Plaintiffs suing Sanofi and GSK claim that the companies knew or were obligated to know that ranitidine was likely to degrade when exposed to heat such as body temperatures and turn into a carcinogen. David Light, the co-founder, and CEO of online prescription drug testing pharmacy Valisure.com recently told reporters that the drug industry has known for years that ranitidine could degrade when exposed to heat and become carcinogenic. "... decades of research that ranitidine is fundamentally unstable, can form NDMA in a variety of conditions including in the human body and could be carcinogenic and toxic to humans." Sanofi and GSK could be forced to pay billions of dollars in punitive damages should the bellwether Zantac cancer trials tentatively scheduled for early in 2021 break against them as is expected. Sanofi and GSK could settle the cases against them for billions of dollars when the ongoing Department of Justice investigation concludes. The government thinks executives at the companies lied to regulators about the knowledge of Zantac cancer, pocketing billions in profits selling the deadly drug for more than three decades. Visit Zantac antacid cancer lawsuit to learn more.
Experts think that over 15 million Americans were using Zantac every day when the FDA called for the drug's ban on April 1, 2020, leaving heartburn and acid reflux sufferers scrambling for an alternative form of medicine. Many Zantac users were obese and have switched their heartburn medicine to protein pump inhibitor (PPI) drugs like Prilosec or Nexium, but they have also had their problems. ScienceDaily told readers recently that "Regular use of PPI acid reflux drugs are linked to a heightened risk of type 2 diabetes." Some people grab temporary relief from short-term solutions like Alka-Seltzer, Tums, and Rolaids. There is no better solution to heartburn and acid reflux pain than eating a healthier diet and eating less, and exercising to lose weight.
---