Latest JPML Hearing Session To Take Place Jan. 26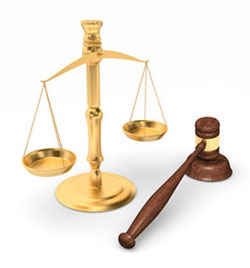 The panel that rules on which groups of lawsuits will be transferred into multidistrict litigation will hold their next hearing session on January 26 in Miami.
Sunday, January 15, 2017 - The next Judicial Panel on Multidistrict Litigation (JPML) hearing session will take place in Miami, Florida on January 26. The hearing will offer plaintiffs and their MDL lawyers to argue that the complex litigation they are involved in requires class consolidation before a single federal judge. Multidistrict litigation does not combine the lawsuits into a single claim moving forward as class-action lawsuits do, but instead leaves the claims unique and instead simply places a federal judge in charge of their proceedings to eliminate duplicate discovery and inconsistent pretrial rulings.
There are a number of motion to transfer requests before the JPML ahead of their January hearing. One of these is the titled the Emergency Helicopter Air Ambulance Rate Litigation. This motion to transfer looks to consolidate lawsuits filed against AMC, a company that provides ambulances, helicopters, and a number of other emergency response vehicles. The claims allege that the company was overcharging patients for the use of their equipment and sought damages for this offense. There are four actions pending in the motion to transfer, which is a particularly low amount with which to request a transfer into multidistrict litigation. However, if the court can see the potential for growth in the number of plaintiffs pursuing similar claims, the JPML can consolidate the litigation and project for future claims to join the MDL.
Another group of lawsuits to appear before the JPML are titled the Toyota Motor Corp. Soy-Based Products Liability Litigation. This group of lawsuits alleges that in outfitting a number of wires around Toyota vehicles with soy-based insulation, the car company was liable for the damage done to their products because of the animals that were attracted to and chewed on the insulation. Again, this motion to transfer only contains three actions, a low number for claims looking to be consolidated into an MDL.
A number of other motions to transfer have been filed before the panel and will be reviewed on January 26. After the hearing takes place, the JPML will meet and consider the arguments and evidence presented at the hearing session to determine which motions to transfer will be grant consolidated into multidistrict litigation. It only takes a week or two usually for the plaintiffs and their lawyers to get their answer from the JPML, after which time they will either be remanded to their home district or given a federal court before which their claims will be consolidated.
In addition to determining whether the cases should go forward in multidistrict litigation, the JPML and determines where the lawsuits should be transferred should they be consolidated. Bother plaintiffs and defendants argue during the hearing session for their preferred locations, though many of their feelings on the topic are filed in briefs to the JPML before the hearing session begins. The hearing session also takes into account motions filed on behalf of lawsuits that have already been transferred into multidistrict litigation. There is also the opportunity for a class of lawsuits to file for MDL consolidation after they have been denied.
---