Judge Announces Trial Dates For Slow Moving Yaz, Yasmin MDL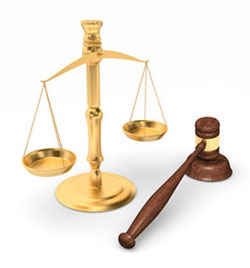 A federal judge chided Bayer for contributing to the slow pace of the Yaz and Yasmin birth control MDL, naming a new trial date and cases to be heard during bellwether trials.
Tuesday, March 3, 2015 - A case management order in the multidistrict litigation involving the birth control medications Yaz and Yasmin has named a June 15 trial date along with prospective dates for bellwether trials in response to lethargic legal efforts put forth by the defense. The MDL as a whole has been moving slowly with plaintiffs claims, acknowledged in the case management order, stating that the pharmaceutical company Bayer has been dragging it's feet on its side of the case.
U.S. Federal Judge David Herndon wrote in the case management order that Bayer has been attempting to employ an approach of "attrition" to drag out the litigation and capitalize on disinterest and impatience growing among class members. Judge Herndon stated in the order that he would exercise his duties to advance the case by naming suits to be used for the bellwether trials as well as advance one to be heard for resolution.
Bayer was accused in the order of standing in the way of beginning the bellwether trial process by declining to waive venue requirements. In response, Judge Herndon selected 33 Yasmin and Yaz trials which to begin bellwether trials as early as mid-May.
These cases are separate from the June 15 trial date ordered, which the judge stated was picked for a case that was prepared to be heard and resolved before a jury. The case selected to go to trial is that of plaintiff Pamel Schuchert, who claims to have suffered a stroke as a result of taking Bayer's birth control medication.
The element of Yaz that allegedly causes blood clots is drospirenone, a synthetic hormone in the drug that plaintiffs claim Bayer failed to adequately investigate. Complications allegedly connected to the drug include heart problems, blood clots, strokes and additional ailments that the drug manufacturer should have warned customers about. These injuries are referred to in the lawsuit as arterial thrombotic events (ATE) or patent foramen ovale (PFO) injuries, and most of the remaining lawsuits against Bayer fall into one of these categories.
Thousands of women have filed lawsuits against Bayer for the serious side effects caused by the company's Yaz and Yasmin birth control medications, though the exact number of pending cases is a debated topic. 3,447 open actions are listed in the court docket, however Bayer claims that there are only around 2,000 separate cases consisting of 2,500 birth control users. The defendants assert that duplicate suits and leftover cases from a settlement resolving gall bladder injuries make up the difference between the totals.
The Yaz MDL, which peaked at over 12,000 lawsuits since its beginnings in 2009, is now down to a few thousand cases in large part because of the settlement of cases involving gall bladder issues. These plaintiffs claimed that the birth control medications led to gall bladder complications, in some cases leading to the surgical removal of the gall bladder. A $24 million settlement in March of 2013 resolved most of these cases, though Bayer claims that there are still some listed as open actions on the docket. Most of the remaining lawsuits stem from blood complications related to the birth control medications.
Bellwether trials are expected to begin around May 2015.
---