Johnson & Johnson Has Asked The Supreme Court For a Delay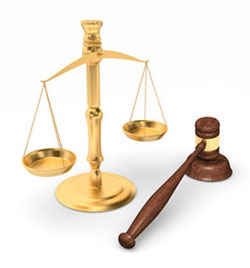 The company cites issues that their attorneys are having given the restriction put on them by Covid-19 precautions
Friday, May 14, 2021 - Johnson & Johnson has asked the US Supreme Court for a delay in hearing their appeal until May 7, 2021. The company claims Covid-19 pandemic lockdowns have caused scheduling problems. The company lost a trial in 2018 to 22 women with ovarian cancer who alleged that their disease was caused by using Johnson's Baby Powder on their genitals after and between showering. Johnson & Johnson will pay 22 plaintiffs a combined amount of $4.69 billion in compensatory and punitive damages ($550 million in compensatory damages and $4.14 billion in punitive damages). The defendants appealed to the Missouri Supreme Court that upheld the decision but cut the amount of the punitive damages award to $2.1 billion. Six of the twenty-two plaintiffs had died from their ovarian cancer by the time of the appeal. In upholding the decision, the appeals court judge said that JNJ acted in bad faith towards the plaintiffs. "In upholding some of the punitive awards, the appeals court judges said they found 'significant reprehensibility' in J&J's handling of the issue of asbestos in its baby powder," Bloomberg told readers. The judge was no doubt referring to evidence obtained by a Reuters investigative report that claims documents unsealed in court prove that Johnson & Johnson was aware since about 1971 that there was an asbestos problem with talc and covered it up. More than 25,000 women with ovarian cancer and men and women with mesothelioma have filed hired a Johnson's Baby Powder cancer lawyer seeking lump-sum monetary awards. Visit talcum powder cancer lawsuit to learn more.
The request for a delay was preceded days ago by a powerful group of defense law firms throwing their weight behind Johnson & Johnson's efforts. The firms are concerned that allowing plaintiffs to be grouped as was the case in the Johnson & Johnson ovarian cancer trial, is fraught with conflicts not the least of which is denying defendants their right to a fair trial. Johnson & Johnson's petition described the basics of their appeal. "The jury was confronted with 22 different plaintiffs with dramatically different cancer-risk profiles, prognoses, and talc use. The mass trial papered over these differences, allowing the jury to overlook significant weaknesses in individual plaintiffs' claims - and to infer causation from the number of plaintiffs before it," MesoWatch reports. MW also points out that these were some of the same issues that a Missouri appeals court recently rejected. "the allegations 'arose out of the same basic injuries, same defect, same alleged duty, and same causes of action."
Defense attorneys that have come together fear that they will be put at a disadvantage if Johnson & Johnson loses the appeal that will set a precedent in allowing multiple similar plaintiffs in the same trial. Reuters counted "Fourteen pro-business, defense counsel and conservative public interest groups," filing amicus briefs in support of Johnson & Johnson's argument.
---