Johnson & Johnson's Blue Chip Credit Status Could Be At Risk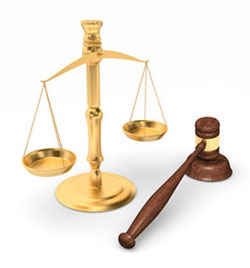 Investors may dump Johnson & Johnson stock because of the litigation exposure they face from multiple product failures including baby powder causing cancer
Sunday, May 30, 2021 - When the US Supreme Court ruled against Johnson & Johnson the other day they may have inadvertently set off an avalanche of talcum powder cancer lawsuits against the company and others. Companies like Johnson & Johnson, Revlon, Colgate Palmolive, and others have all been named as co-defendants along with the companies that mine the talc they use, in lawsuits claiming that using the products caused ovarian cancer of mesothelioma, a rare yet deadly form of lung cancer. Many of these companies have quietly discontinued selling their powdered cosmetics that contain talc and seamlessly replaced them with cornstarch, arrowroot, or another less harmful main ingredient. Even the iconic Clubman Barbershop brand now highlights their finest white powders as being made from Zea Mays (Corn) Starch, Zinc Oxide, Kaolin, Fragrance (Parfum), and other ingredients and not a speck of talc. Johnson & Johnson discontinued selling Johnson's Baby Powder made from talc and replaced it with one made from cornstarch, an ingredient just as effective in controlling moisture, creating smoothness, and holding a fragrance. Visit talcum powder cancer lawsuit to learn more.
Thousands of more cases may be filed in addition to the approximately 30,000 cases already on the books. The Supreme Court has refused to hear the appeal of a case where 22 women with ovarian cancer were awarded $2 billion. Given the Supreme Court decision, Johnson & Johnson allocated 4 billion dollars to their legal reserve fund to pay future legal expenses and adverse jury awards they anticipated. Johnson & Johnson could face added billions of dollars of punitive damage payments for their "reprehensible behavior," as the Missouri Appeals court judge put it, regarding the company's knowledge that asbestos, a known carcinogen, lurked in the talc supply. The company's talc mining partner Imereys Inc. Imereys Inc. crumbled under the weight of the lawsuits that named them a co-defendant and filed bankruptcy a couple of years ago.
The magnitude of pending billion-dollar jury awards in multiple-plaintiff cases has forced investors to reconsider Johnson & Johnson's status as a blue-chip security. According to Market Watch, "Johnson & Johnson's litigation risks are weighing on its credit profile, according to Moody's Investors Service, citing the news this week that the Supreme Court denied the company's appeal regarding a talc lawsuit and ordered it to pay $2.5 billion to 20 plaintiffs. The payment includes the original $2.1 settlement, plus interest." The company also faces potentially billion-dollar settlement costs for their role in promoting their opioid pain medication and their transvaginal and hernia repair mesh medical devices as safe. Individuals with ovarian cancer are speaking with Johnson's Baby Powder ovarian cancer lawyers to determine if they qualify to place a claim. Others suing the company allege that peritoneal talc caused them to develop ovarian cancer and that Johnson & Johnson knew about the risks for longer than the last half-century.
---