Health Canada Officially Declares Talc Carcinogenic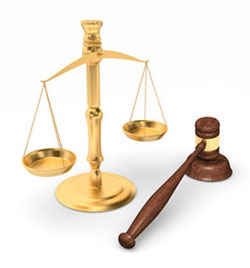 Canada's leading health agency warns citizens to avoid using baby, beauty, and health care products that contain talc
Wednesday, May 5, 2021 - In what may be the first formal declaration by a western government condemning talcum powder as a health risk, Health Canada, Canada's version of the US Food and Drug Administration, has declared baby powder talc dangerous to human health, and specifically cause ovarian cancer. Health Canada warned the other day: " avoid using products containing talc in loose powder form, and avoid using products containing talc in the female genital area." The latter may have been in response to the mountain of evidence alleging talc itself can become permanently lodged in a woman's ovaries and cause irritation that could lead to ovarian cancer. Other experts think that the asbestos contamination in talc could cause ovarian cancer as it has caused mesothelioma of the lungs when inhaled. Mesothelioma is the scarring of the delicate lining of the lungs making it progressively more difficult to breathe. Health Canada wrote: "The final screening assessment, based on the latest scientific evidence, concludes that certain uses of talc may be harmful to human health," Health Canada included products included "body powder, baby powder, diaper and rash creams, genital antiperspirants and deodorants, body wipes, bath bombs, and bubble bath products" in their talcum powder health hazard assessment. One piece of good news for the Canadian cosmetics industry, however, is that the government's talcum powder health hazard assessment declared that there was no connection between applying talc on the skin in the form of makeup linking it to cancer. Visit talcum powder cancer lawsuit to learn more.
Health Canada advised its citizens to look at the ingredients label on their health and beauty care products and to consider replacing those that contain talc with talc-free alternatives. Women are advised against using talc-based powders and aerosol sprays on or near the genitals as the products are now associated with causing ovarian cancer. Health Canada's statement came after a 2018 report suggested that a link between loose talc used for feminine hygiene and ovarian cancer was likely. Last year, the US Food and Drug Administration hired an independent asbestos testing lab to test bottles of Johnson's Baby Powder and the lab found them to contain asbestos. Johnson & Johnson voluntarily recalled the lot of 33,000 bottles of Johnson's Baby Powder. Numerous independent plaintiff expert witnesses have come forward to say that they have found asbestos and other dangerous elongated fibers in the talc they tested. Talc is interlaced with or adjacent to asbestos found in nature and is mined using open-pit blasting operations. Such a procedure scatters talc and asbestos hundreds of feet into the air, and a good deal of it lands on the surrounding neighborhoods.
More than 20,000 ovarian cancer lawsuits await Johnson & Johnson in 2021, in the United States for allegedly covering up what they knew about their talc supply being asbestos-contaminated. Women with ovarian cancer that have used Johnson's Baby Powder regularly for feminine hygiene are claiming to have developed the disease from so doing.
---