Government Regulation Of The Cosmetics Industry Is Long Overdue - Banning Talc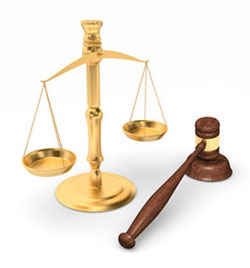 The Food and Drug Administration has tested and found Johnson's Baby Powder talc to contain asbestos, a known carcinogenic, and nothing further has been done
Monday, June 28, 2021 - The public would be astounded and outraged to learn that the Cosmetics Industry is unregulated and the cosmetics and baby-care products they trust are untested before being offered for sale. This fact has been driven home by lawyers representing tens of thousands of women with ovarian cancer who allege using Johnson's Baby Powder regularly caused them to develop ovarian cancer. In one precedent-setting case, 22 women with ovarian cancer won an appeals-adjusted $2.1 billion jury award. The Missouri Supreme Court upheld the jury's decision, and the US Supreme Court denied the defendant's appeal. The FDA hired a reputable, independent asbestos testing lab to test Johnson's Baby Powder for asbestos in the wake of multi-million dollar jury awards against Johnson & Johnson. Visit talcum powder cancer lawsuit to learn more.
The FDA sub-committee called the Cosmetics and Toiletries Council (CTC) now the Personal Care Products Council, headed by Supreme Court Justice William Kavanaugh's father Edward Kavanaugh has supervised the cosmetics industry. The CTC performed like a rubber stamp representing the economic interests of gigantic cosmetic companies like the ones listed above. When asbestos was publicized as being carcinogenic in the early 1970s, Johnson & Johnson declared in internal company documents that they had an asbestos problem, and with the support of the CCT, lobbied the FDA to accept the use of a talc/asbestos testing method so insensitive as to guarantee that not a speck of asbestos could be found in talc deemed "cosmetics grade." Using the ineffective talc asbestos testing method has produced inconsistent asbestos results and allowed the FDA to issue statements that could be spun to make it seem as if talc is safe. Rather than be outraged at finding even a speck of carcinogenic asbestos in baby powder talc, the FDA hedged their position on the asbestos tests. "During talc mining, if talc mining sites are not selected carefully and steps are not taken to purify the talc ore sufficiently, the talc may be contaminated with asbestos. Asbestos is a known carcinogen. It is important to note that the FDA has been conducting testing of talc-containing cosmetic products for asbestos. Not all talc contains asbestos. The majority of product samples tested by the FDA did not contain asbestos." That's pretty much like saying only 10% of lifetime cigarette smokers die from lung cancer. Isn't that enough? Would a mother find comfort knowing that there is only about a fifty percent chance that they could be powdering their infants with talc that could later cause them to develop cancer?
Banning talc from cosmetic, health, beauty, and baby care products will force cosmetics companies like Johnson & Johnson, Revlon, and Colgate Palmolive, and also hundreds more, to find a safe alternative. Little is being done to prevent companies from using talc in cosmetic products. Companies and the government should focus on damage to human health from using cosmetic products that contain talc and create a public outcry.
---