Google Will Ask Judge To Deny Certification To In-App Purchase Lawsuits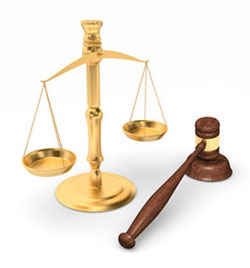 Google recently settled with the Federal Trade Commission over allegations that they allowed for minors to make unauthorized in-app purchases on parents' cell phones, and argue that motion should be enough to deny ongoing class action lawsuits MDL certification.
Tuesday, January 20, 2015 - Google is expected to request for in-app purchase lawsuits to not be consolidated into multidistrict litigation before a federal judge in the near future. The lawsuits, which center around claims that unauthorized in-app purchases by minors should have been prevented via password, have already elicited a sizable settlement between Google and the Federal Trade Commission. However plaintiffs continue to push for further litigation, claiming Google's disruption of discovery makes a denial at this point in the process premature. The request to deny MDL certification comes from the contents of a January 16 joint status report, in which Google made its intentions to ask for a denial clear.
The first lawsuit in the case was filed in March by a New York mother who claimed that she had been charged almost $70 for in-game purchases her child made while playing the game "Run Jump Smash" in only 30 minutes. Plaintiffs since then have raised additional concerns, such as there being no warning for parents that the children can make unauthorized purchases and that the purchases were not protected by additional password requirements. The games of interest allowed for minors to make unauthorized purchases for 30 minutes after an initial password was used to log the child into the game.
Google had motion for dismissal denied in May of 2014, in large part because these types of cases have become common in the tech industry. Amazon is currently in a legal battle over lawsuits aimed at unauthorized purchases made by minors, and Apple agreed to a $32.5 million settlement with the FTC in January of 2014 over a 15-minute window their apps allowed for unauthorized purchases to take place. One plaintiff in the Apple case claimed their child had spent $2,600 on one game alone. Litigation against Apple also resulted in a class action settlement in California which refunded plaintiffs the value of their claim in Apple store credit.
In December, Google agreed to settle a FTC investigation into the unauthorized in-app purchases for $19 million. The FTC found that the practice of billing customers for unintended purchases made without password protection had been taking place since 2011. Though this sum is intended to refund customers who lost money due to the unauthorized in-app purchases, many of the plaintiffs involved in the lawsuit claim that the settlement with the FTC did not sufficiently resolve the case. They believe the case has not been fully explored yet, referencing the fact that Google caused more than six-months of delays in the discovery process.
Google contends that the amount of the FTC settlement would cover any of the damages that could be awarded in multidistrict litigation. The defendants also pointed to examples in other courts when plaintiffs were not allowed to proceed with litigation when an alternative and satisfactory method of reimbursement had been made available. Google claims that the FTC settlement would fully refund any customers who had been charged for unauthorized purchases. In case the lawsuits do end up certified, Google has requested the judge overseeing the case issue a briefing schedule in relation to the potential developments of multidistrict litigation.
---