Google Privacy Lawsuit Linked To MDL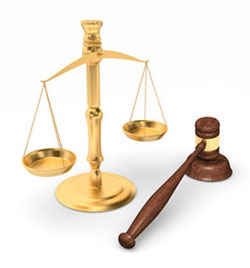 Roughly half a dozen cases alleging that Google illegally obtained Gmail user information and sold it to targeted marketers were linked to pending multidistrict litigation against the company.
Tuesday, October 27, 2015 - A federal judge in California consolidated a series of lawsuits filed against Google for scanning Gmail users' email to gather information to send to firms for targeted marketing. The motion to transfer was approved by U.S. District Judge Lucy Koh and will be consolidated in the Northern District of California federal court.
The Google email lawsuits focus on the privacy of user information on the company's Gmail platform. Plaintiffs claim that Google utilized users' information and sold it to companies seeking targeted marketing information without alerting the Gmail users to this practice. Lead plaintiff Daniel Matera claims that for Google to employ user data for the purpose of disseminating it for targeted marketing, they would have had to alert users in the terms of services policy. Matera says no such clause was included in the terms of service policy, and thus Google violated users' rights by sharing their personal information.
The lead plaintiff claims that Google did not alert users to this practice until December of 2014, at which time they modified their terms of service agreement without notifying Gmail users. The claims allege that Google never obtained the consent of users legally to mine their personal information.
Google strongly opposed Judge. Koh's decision to consolidate the privacy lawsuits because they claim the actions that were transferred are not similar enough to consolidate in the same MDL. Google claimed that the lawsuits could progress adequately if not consolidated.
Judge Koh had previously declined to transfer a number of lawsuits filed against Google related to claim that the company had violated Wiretap Act laws. The motives for that refusal mirrored Google's arguments against the current MDL certification in that the separate lawsuits did not share enough in common to warrant a class consolidation. Judge Koh felt in the most recent motion to transfer filed concerning Google lawsuits, there would be a large amount of duplicate discovery and waster time if the lawsuits were allowed to proceed without being consolidated.
The class action had previously been pending before Judge Koh and she had denied the class certification, however the newest lawsuit filed by Matera was deemed to not fall under the umbrella of the earlier lawsuits that had been denied and was linked to ongoing multidistrict litigation against Google.
Matera claims that Google violated both the California Invasion of Privacy Act and the Electronic Communications Privacy Act by using users data without their permission for targeted marketing purposes. Matera's suit was originally filed in the beginning of September and only gained consolidation after another judge passed the case to Judge Koh to determine whether it belonged in an MDL or should be remanded to its original court.
The motion included seven actions from six states around the country aimed at recovering damages from Google for not obtaining consent from the plaintiffs before utilizing their email information. Many of the plaintiffs claim that their information was used not only when they had Gmail accounts, but also when their non-Google associated emails communicated with Gmail accounts.
---