Foot Locker Settles With Plaintiffs Over FLSA MDL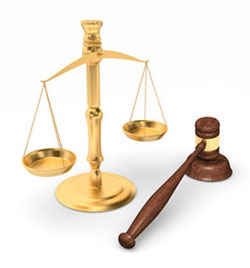 Foot Locker agreed to pay $7.1 million to settle claims brought by employees alleging the shoe retailer failed to compensate their workers in accordance with the Fair Labor Standards Act.
Saturday, July 25, 2015 - A long running multidistrict litigation case against Foot Locker was settled this week for $7.1 million. The MDL, which dealt with allegations made against the shoe retailer claiming that full wages for minimum wage and overtime were not made to employees as per the Fair Labor Standards Act, was given final approval on July 21, 2015.
The Foot Locker MDL grew from claims filed by attorneys representing Foot Locker employees that the retailer did not properly compensate their employees for time worked or bonus pay for overtime. The lawsuits, which first began in 2007, claimed that Foot Lockers inability to properly compensate their employees in a timely fashion stood as a violation of the Fair Labor Standards Act. The FLSA was passed to help local, state and federal governments enforce minimum wage, overtime pay, a number of other compensation laws for private sector companies.
The first lawsuit was filed in May of 2007 in Pennsylvania over wages not paid to overtime employees and others not paid the minimum wage. That lawsuit spurred a series of others, eventually leading to a motion to transfer that was granted. The MDL continued to grow as employees around the country filed similar FLSA lawsuits against the retailer for the failure to properly pay their staffs.
The plaintiffs in the lawsuits are comprised of Foot Locker employees that worked for the retailer between March of 2007 and March of 2010. The filing also includes a larger timetable for employees in Illinois outlets, which encompasses those who were employed by Footlocker between October of 2005 and May of 2011. Plaintiffs claim that they were not compensated for the time it took them to clean and ready the store before opening and after closing. In addition to not being paid for this work, they often had their paid time cut down in order to complete the unpaid tasks. Workers also claimed that they were not compensated for maintenance work required of them in accordance with their duties.
Plaintiffs also claimed that managers were forced to abuse these laws as they were beholden to labor budgets set for them that could not be exceeded, resulting in the need to underpay employees in order for those budgets to be met. The managers who had to enforce these budget constraints were also paid in accordance with how they performed in relation to the staff budgets they were given. This included punishing managers financially if they were not able to meet the budgeting requirements handed down from the corporate branches of Foot Locker. These claims were included with the overtime and minimum wage complaints in the MDL.
Though the amount that will be provided to each class member is not defined as an exact amount, roughly 51 cents per hour worked during the timeframe listed will be paid to eligible claimants as per the settlement. Attorney fees amounted to roughly one third of the settlement, with nearly $400,000 in costs for counsel also included on top of that amount. Foot Locker denied any wrongdoing as per the settlement agreement.
---