First Wright Hip Implant Trial Begins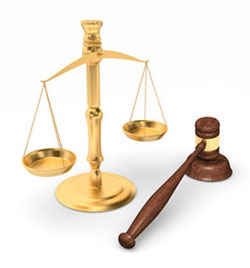 The Wright Medical Technology, Inc. Profemur hip implants that caused serious complications for patients are headed for their first trial in California.
Sunday, June 7, 2015 - The first hip replacement case out of more than 1,200 pending lawsuits against Wright Medical Technology, Inc. is heading to trial. The claims against the medical device company are filed in relation to serious side effects caused by their Profemur hip replacements, which have allegedly been prone to premature failure and led to serious complications for patients. Many of the lawsuits have been consolidated into multidistrict litigation.
Plaintiffs claim that the metal-on-metal design used by Wright in their Profemur hip replacements have led to a handful of serious complications for affected plaintiffs. One of the complications mentioned is metallosis, a disease contracted when metal fragments wear off the implants and enter a patient's bloodstream. The faulty design also leads to premature failure of the devices, which results in painful side effects for the patients and oftentimes leads to the need for a second surgery to repair and/or replace the implant.
The plaintiffs also claim that a feature in the Profemur hip replacements that allows the length of the implant to be adjusted with the use of a neck stem to account for leg length has led to early corrosion of the entire implant, requiring unnecessary surgery. The plaintiff in the first trial that will be taking place claims that he has had to endure 14 surgeries related to infections, dislocating and snapping that has occurred with his Profemur hip replacement.
The hip implants were originally marketed as a joint solution that would last up to 15 years. However, many of the cases filed against Wright claim that the devices failed after only a few years of use. Plaintiffs claim that Wright knew about the risk involved with marketing a product that was not suitable for its advertised use but elected to not pass that information onto patients. Wright makes another hip implant in addition to Profemur called Conserve, which has also caused serious complications for its patients and is currently accumulating lawsuits against its manufacturer.
Wright has reached settlements with a limited number of plaintiffs, but a lion's share of the litigation filed against the company is still pending. Though the first trial involving the Profemur hip replacements is now underway in a California court, more than 70 of the actions against Wright are consolidated into multidistrict litigation in the U.S. District Court for the Northern District of Georgia. The bellwether trials for the MDL are expected to begin sometime in 2015.
Wright applied for approval relating to the Profemur hip replacement via the 501 (k) process, which doesn't require a company to conduct pre-market safety testing. This process exists in order to streamline a product's path to the consumer by allowing devices to skip the safety testing if they share enough in common with products already released on the market. This does help fast track some items that would otherwise undergo unnecessary testing, but also allows for products that may have benefitted from the extra inspection to go by unnoticed. The plaintiffs in the Wright hip replacement case are arguing that in this instance the latter is true and has resulted in catastrophic consequences.
Multidistrict litigation concerning hip implants is not limited to Wright, as other major medical device companies such as Biomet, Depuy and Stryker are involved in MDLs of their own concerning their defective metal-on-metal implants.
---