FCA US LLC Granted Conflict Of Interest Protection In MDL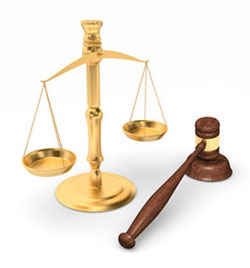 A federal judge ruled that bankruptcy agreements made by FCA US LLC after the merger of Fiat and Chrysler will excuse the company from dealing with the lawyers who rained possible conflict of interest concerns after his appointment as a special mediator.
Thursday, April 16, 2015 - Concerns over conflict of interest issues has caused U.S. District Judge Federico A. Moreno to excuse FCA US LLC from mediation in their multidistrict litigation concerning defective airbags that is helmed by Jones day attorney Paul Huck. The car company, which is the result of a merger between Fiat and Chrysler, was worried that Huck's representation with Old Carco LLC would compromise the attorney's bipartisanship in the MDL. Old Carco LLC was previously known as Chrysler, and FCA US LLC felt that the conflict of interest was still relevant enough to separate their proceedings with Huck, which Judge Moreno agreed with.
The lawsuits involved with the multidistrict litigation claim that airbags manufactured by Takata Corp. were defective and would sometimes fire small metal objects traveling at dangerous speeds at the driver and passengers in the vehicles. The litigation against Takata will likely include a high volume of lawsuits as more than 17 million vehicles were affected by the defective airbags. So far the total remains in the triple digits.
The conflict of interest FCA complained of is not difficult to perceive, as their company is claiming that the airbags at issue were only installed in cars sold under Old Carco and not FCA. FCA claims that the law firm Huck is a part of, Jones Day, would not be able to appoint a special mediator because of its representation of Old Carco.
FCA's planned defense focuses on the assertion that their liability in relation to the effective airbags is nullified because of protections gained through the merger in bankruptcy court. There are a series of automotive defendants attempting to use recent mergers to shield the new management from potential damages. GM recently employed similar protections from a bankruptcy court and were protected from some damages expected to come relating to multidistrict litigation against the company for faulty ignition switches.
Huck was originally appointed only three weeks ago, and although his experience gives him credibility because of his knowledge of the auto industry, the merger between Chrysler and Fiat was only completed in October and the judge found that elapsed time insufficient to force FCA to enter into mediation with a Jones Day attorney.
The issues with the Takada airbags were first reported back in 2008, after which plaintiffs claim the company decided to proceed with manufacturing the unsafe devices. The airbags are capable of firing shrapnel into the faces of passengers especially in humid climates. The high humidity can lead to the malfunctioning of the airbag's inflator, which compromises the bags ability to properly deploy. In addition to Chrysler, the Takada airbags have brought lawsuits against a number of large automotive companies including Toyota, Ford and General Motors.
This is not the only lawsuit facing Old Carco., as proceedings concerning the company's bankruptcy and eventual sale along with defective brake lawsuits are pending in bankruptcy and federal courts. Huck will be allowed to remain on as a special mediator, but FCA will be excluded from any mediation he will helm.
---