Ethicon Has 39 Mesh Cases Consolidated To Single Trial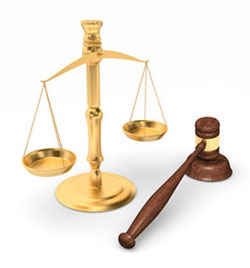 In an effort to speed transvaginal mesh MDL, 39 cases have been consolidated into a single trial to begin December 7.
Thursday, July 9, 2015 - 39 Ethicon transvaginal mesh lawsuits pending in a West Virginia federal court have been consolidated and will be placed together in a single trial. The lawsuits accuse Ethicon of manufacturing defective transvaginal mesh, a medical device intended to assist in surgeries and medical repairs for women's pelvic organ prolapse.
A trial date has been set for the consolidated cases on December 7 of 2015. The 39 women who are acting as plaintiffs in the case have filed complaints against Ethicon that mirror the thousands of transvaginal mesh lawsuits pending against a number of large medical device companies. Ethicon on its own is facing more than 25,000 lawsuits related to its transvaginal mesh products. Other products involved include more than 15,000 cases pending against Boston Scientific, more than 10,000 against Bard Avaulta, nearly 2,000 against Coloplast, 300 Cook Medical cases, and close to 100 Neomedic cases all involved in multidistrict litigation filed in the West Virginia federal court system.
The consolidation of the 39 lawsuits comes as an effort to attempt to work through the large volume of cases before the West Virginia U.S. District Court. The consolidation of the cases was originally announced in June to only include 26 separate cases, however the presiding judge U.S. District Judge Joseph Goodwin reviewed the case and decided to include an additional 13 suits to the consolidated trial.
The transvaginal mesh complications have received immense attention since news of their malfunctions possibly being the fault of medical device manufacturers broke following a series of studies and allegations against the defendants. The main complaints included in the lawsuits against the transvaginal mesh defendants include Infections of the bladder and vagina, urinary issues, relapses of the pelvic organ prolapse that the mesh was initially intended to treat and a host of other problems in the area caused by the faulty medical device.
Plaintiffs claim that the mesh begins to disintegrate once implanted in the patient, causing these symptoms to take place. The allegations claim that the manufacturers were aware of the problems inherent in their mesh products but failed to warn consumers, leading to a widespread proliferation of affected patients.
Recent settlements have been made in response to the lawsuits filed regarding complications stemming from transvaginal mesh, although these payments have not resolved litigation against the companies involved. The largest reached thus far was agreed upon by the defendant Endo, which settled roughly 20,000 AMS vaginal mesh lawsuits with a $1.6 billion deal. Boston Scientific agreed to a $199 million settlement to deal with lose to 3,000 vaginal mesh lawsuits pending against the company. Ethicon, which is a Johnson & Johnson subsidiary, was ordered by a Californian jury to pay $5.7 million this year to resolve claims related to its Gynecare TVT Abbrevo vaginal mesh device, and $11 million in New Jersey in connection with complaints filed against its Gynecare Prolift medical device.
These settlements however are not making substantial dents in the total number of lawsuits filed. Hearing multiple cases at once is an easier way for those involved in hearing the lawsuits, including Judge Goodwin, to work towards an eventual conclusion for the litigation.
---