Elmiron Vision Damage Trials To Begin In 2023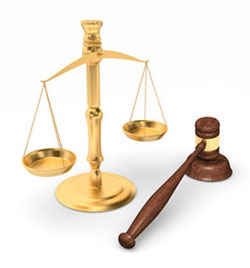 Meanwhile, plaintiff attorneys look forward to sharing the science behind Elmiron causing vision damage with the MDL judge in September
Friday, June 18, 2021 - It may take more than a year for the courts to prepare to hear lawsuits against Janssen Pharmaceuticals over their anti interstitial cystitis (IC) drug Elmiron causing severe, irreversible, degenerative eyesight damage. The first bellwether trials may not begin until the first quarter of 2023. One of the reasons for the delay is the continued backlog of state and federal cases due to precautions that were taken to prevent the spread of Covid-19. Other reasons for the delay are that there were more than one million women who were taking Elmiron up until recently and the number of plaintiffs could continue to grow. The cases have been consolidated in multidistrict litigation MDL to save the court system time and money by not duplicating administrative and discovery procedures hundreds of times. Another reason for delaying getting started is the complex science that underlies the claim that taking Elmiron causes a form of permanent vision damage called maculopathy. According to DrugWatch. "Judge Brian R. Martinotti is currently overseeing about 240 federal Elmiron cases in New Jersey. On May 13, 2021, a Case Management Order, Martinotti directed lawyers to continue with general discovery and present the Court with a plan to select bellwether cases that will undergo additional discovery before trial. The Court contemplates that the first bellwether trial in this MDL will be held in or about January 2023, with subsequent bellwether trials to follow, Martinotti said in the order." Lawyers for plaintiffs point out that there was no vision damage warning on Elmiron until June of 2020. Doctors prescribed the drug thinking it was safe for more than two decades. Visit Elmiron eye lawsuits to learn more.
Doctors today are more cautious about prescribing Elmiron. Hopefully, they will take the time to explain the vision damage risks Elmiron patients face fully. Potential Elmiron patients should see an opthalmologist to get an eyesight checkup and establish the degree of pre-existing maculopathy or macular degeneration before beginning to take Elmiron. New Elmiron patients must also see their eyesight physician at repeated intervals for a checkup to see if their vision is deteriorating. Women are filing suit against Janssen and their parent company Johnson & Johnson and report that they have developed maculopathy and macular degeneration from taking Elmiron. Further Elmiron studies have brought forth the terrible news that a person's maculopathy or degeneration will continue to worsen even if they stop taking Elmiron. It is not known how many women have developed eyesight damage from taking Elmiron as most forms of eyesight deterioration have been misdiagnosed as being age-related.
The MDL court proceedings feature a "Science Day" scheduled for September 30, 2021, when expert witnesses from both sides report their studies to a panel of lawyers and other experts to be evaluated for months afterward. Plaintiffs told interviewers that more than a dozen recent studies link taking Elmiron with eyesight damage. Elmiron vision damage lawyers continue to interview prospective plaintiffs to add to the MDL group. You should consult an Elmiron vision damage lawyer if you or a loved one have taken Elmiron and are having trouble seeing at night or in less-than-optimal lighting conditions.
---