Elmiron Patients Left In The Dark (Literally) About Alleged Vision Damaging Side Effects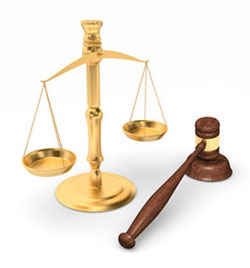 Elmiron vision damage lawsuits are being filed by patients who can no longer see well at night or in less than optimal lighting conditions
Sunday, July 4, 2021 - Elmiron (pentosan polysulfate sodium), is an anti-interstitial cystitis (IC) drug that is prescribed to women that have unbearable bladder pain. The drug is manufactured by Janssen Pharmaceuticals, a member of the Johnson & Johnson family of drug manufacturing companies. Janssen Pharmaceuticals was initially a Belgium research and drug company founded by Dr. Paul Janssen, "one of the world's great innovators," according to the Johnson & Johnson website. Elmiron allegedly causes severe, permanent, and irreversible vision damage called maculopathy or macular degeneration, once thought to be age-related, but now appears to be a side effect of taking Elmiron. Researchers have identified a unique pattern of spots occurring on the backside of the eye that is common to long-term Elmiron users.Visit Elmiron eye lawsuits to learn more.
Nearly 100 women have filed lawsuits against Janssen Pharmaceuticals and Johnson & Johnson for failing to warn them of Elmiron's vision damage side effects, facts that the company now acknowledges on their website Orthoelmiron.com. The most recent filing was by Mary Downey, a woman from West Virginia, who alleges taking the drug has cause permanently blurred vision. Ms. Downey, according to AboutLawsuits.com, took Elmiron as prescribed by her doctor from 2010 until 2019 when her opthalmologist suggested Elmiron may be causing her vision damage. Like others, Ms. Downey never suspected the drug was causing her blindness. Had she been warned by the company, she would never agree to take Elmiron. Elmiron is FDA approved and Janssen has a monopoly over the IC patients as there is no generic alternative. Other lawsuits against Janssen Pharmaceuticals claim the company knew about or were obligated to know about the scientific studies linking Elmiron with causing night blindness yet never updated their product warning labels or warned physicians that prescribed the drug. Elmiron vision damage lawyers continue to interview prospective plaintiffs that have used Elmiron and now have vision damage.
The company waited more than 20 years before updating Elmiron's warning literature. As a result, millions of Elmiron patients were unaware of the vision damage that could occur. Scientific studies indicate that taking Elmiron causes maculopathy characterized by Wikipedia as: "any pathological condition of the macula, an area at the center of the retina that is associated with highly sensitive, accurate vision." Elmiron patients alleged taking the drug led to a form of night blindness that prevents one from being able to read or see accurately in less-than-optimal lighting conditions including difficulty driving at night. Physicians prescribing Elmiron tell patients that Elmiron must build up gradually in the cells and they may have to take Elmiron for three months or longer before the bladder pain starts to diminish. This has led to the manufacturer having to warn patients not to take overuse the drug in frustration. "You must take Elmiron as prescribed by your doctor in the dosage prescribed but no more frequently than prescribed," the company warns.
---