Defendant Drug Companies Seek Dismissal of Zantac Cancer Claims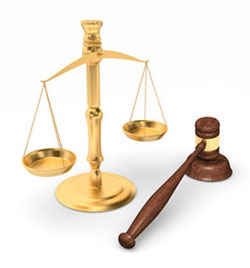 The judge presiding over a new standard of diversity in selecting the Zantac cancer MDL panel faces her first challenge
Wednesday, June 9, 2021 - A Federal Judge overseeing a new standard of diversity in the appointment of lawyers to serve on the MDL panel is experiencing her first test as drugmakers, GlaxoSmithKline, Pfizer, Boehringer Ingelheim, and Sanofi are looking for a dismissal of the charges. More than 70,000 cases have registered and 1300 have filed lawsuits accusing the companies of negligence and fraud for failing to warn consumers that ranitidine, the active ingredient in Zantac heartburn and acid reflux medicine, turns into N-nitrosomethylamine (NDMA), when exposed to the conditions within the stomach. Zantac users allegedly developed cancer of the stomach, bladder, esophagus, colon, prostate, and other cancer from taking Zantac regularly for more than a year. NDMA is a deadly carcinogen that is now banned in the US, but at one time was used by scientists to induce tumors in laboratory animals. The dismissal hearings are expected to last two days. Visit Zantac antacid cancer lawsuit to learn more.
The Zantac cancer MDL panel is a group of lawyers that have been selected to bring forth cases that represent those currently filed and were selected based on a prescription of diversity in race, age, legal experience, and sex. According to Law.com, the hearings will "address whether to dismiss about 1,300 Zantac lawsuits in the multidistrict litigation and potentially 70,000 more claims registered with the court. U.S. District Judge Robin Rosenberg, in Florida's Southern District, ordered 'our next generation of lawyers' to make the arguments." The hearings are being held in a virtual courtroom via Zoom.
The need for diversity in selecting MDL representatives is in response to a project by George Washington Law School called "Inclusivity and Excellence", to develop guidelines and best practices for judges overseeing MDLs and class actions." according to Reuters. "The project, which began at Duke Law School's Center for Judicial Studies and moved to George Washington last summer, was prompted by studies showing the dearth of women and other diverse lawyers from top leadership ranks, despite the increasingly diverse demographics of the bar." Another diversity-based MDL panel was seated in January by U.S. District Judge Brian Martinotti of Newark, who picked two women as case representatives out of three appointees. Elmiron is an anti-interstitial cystitis drug used by women to alleviate bladder pain associated with childbirth and allegedly causes a form of blindness.
The factual background of the Zantac cancer cases rests on the scientific studies that show that ranitidine, the active ingredient in Zantac and generic antacid medicine, degrades into "N-nitrosodimethylamine ("NDMA"), which is part of a carcinogenic group of compounds called N-nitrosamines," according to CaseText.com. "Studies have shown that these compounds increase the risk of cancer in humans and animals. The FDA, the Environmental Protection Agency, and the International Agency for Research on Cancer consider NDMA to be a probable human carcinogen." Online prescription drug testing pharmacy Valisure tested and found levels of NDMA millions of times above the FDA's acceptable daily intake level for NDMA of 96 nanograms.
---