Cymbalta Lawsuits Denied Consolidation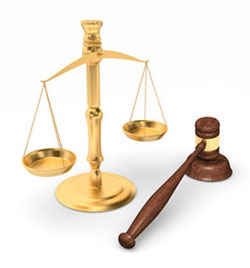 25 separate actions against Eli Lily and their antidepressant drug Cymbalta were denied consolidation by the Judicial Panel on Multidistrict Litigation on December 10.
Tuesday, December 30, 2014 - Cymbalta lawsuits centered around the drug's hazardous withdrawal symptoms were rejected consolidation into multidistrict litigation on December 10. With more than two dozen lawsuits currently pending against the manufacturer of Cymbalta Eli Lily, the chances of a transfer request being approved in the near future went down with the dismissal of the suits. The Judicial Panel on Multidistrict Litigation ruled that there were not enough lawsuits to warrant the cases to be transferred into an MDL.
Cymbalta, also referred to as duloxetine, is prescribed for anxiety and major depressive disorders. The most common withdrawal side-effects associated with Cymbalta happen within 12 hours of missing a dose. These include but are not limited to nausea, fatigue, dizziness, insomnia, diarrhea, anxiety, headache, vertigo, paresthesia, nightmares and irritability. Some patients also claim that they've experienced brain zaps, described as a feeling of their head being shocked and severe dizziness.
The lawsuit focused on the failure of Eli Lily to properly warn patients taking Cymbalta of the risks associated with the withdrawal symptoms. The motion to transfer the lawsuits to multidistrict litigation was originally filed on August 15 with a request to consolidate in the Central District of California. At the time of the filing, there were 25 separate actions in the pretrial stages of litigation pending in 22 district courts before 21 federal district judges.
In the transfer request, the plaintiffs claimed that at least 44-50 percent of Cymbalta users experience significant withdrawal symptoms and that this number would lead to hundreds of potential lawsuits as the litigation progressed. This figure is partially based on a 2012 study by the Institute for Safe Medication, and also derived from Eli Lily's own tests that reported at least 44.3 percent of patients had withdrawal effects when discontinuing Cymbalta use. For these reasons along with the widespread use of Cymbalta and the number of plaintiffs claiming similar symptoms, the plaintiffs requested their suits be consolidated into an MDL so all evidence can be heard without fragmentation or duplicate discovery.
Cymbalta is a selective serotonin and norepinephrine uptake inhibitor, a family of drugs that focuses on anxiety and depression treatment that are newer and not as throughly researched as more traditional antidepressants. These types of medications affect a patients serotonin and neural receptors, and because of this they commonly come with withdrawal symptoms. However, the Cymbalta label claims that only 1-2 percent of patients experience withdrawals, far below the plaintiffs alleged levels. The label also claims that the withdrawal symptoms fade "abruptly," which is also at odds with the claims of prolonged symptoms from withdrawal made in the lawsuit.
The labelling on Cymbalta does come with a withdrawal warning that reads, "Never stop an antidepressant medicine without first talking to a healthcare provider. Stopping an antidepressant medicine suddenly can cause other symptoms." However, plaintiffs claim that it does not sufficiently stress the severity of the symptoms patients have experienced. Plaintiffs also point out that Cymbalta was introduced just as Eli Lily's patent on their popular Prozac medicine expired. The drugs were made differently, with Cymbalta breaking down in the body faster than Prozac, possibility leading to the previously unforeseen side effect of the body to crave the drug quicker after discontinuation.
---