California Breast Cancer Victim Files A Lawsuit Claiming Using Zantac Caused Her Disease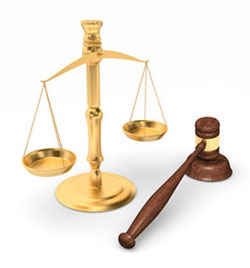 Another person has filed a lawsuit alleging that taking Zantac heartburn and acid reflux medicine of causing cancer
Sunday, May 2, 2021 - California woman Marina Golden filed a lawsuit the other day in California Superior Court for Los Angeles County, accusing Sanofi, Boehringer Ingelheim Pharmaceuticals, Inc, GalaxoSmithKline LLC, Pfizer Inc., and numerous generic manufactures of ranitidine of "willful misconduct and gross dereliction of duty" for failing to warn of the drug's inherent cancer risk. Ms. Golden was diagnosed with breast cancer in 2014, having taken Zantac from 1981 to around 2017. Retailers Albertsons, CVS Pharmacy, Rite Aid, Kroger, Walmart, and Walgreens, where the plaintiff purchased Zantac, were also named in the lawsuit. The plaintiff had been prescribed ranitidine by various physicians to treat the heartburn, upset stomach, and ulcers she had been suffering from since the early 1980s. Golden stopped taking Zantac only when forced to do on April 1, 2020, the date of the FDA ranitidine recall. The lawsuit stated that Sanofi and GSK were obligated to warn her of ranitidine's inherent instability to degenerate into N-Nitrosodimethylamine (NDMA), a deadly carcinogen. Ranitidine degrades when exposed to high temperatures or interacts with stomach acid. The plaintiff claims that had she known this, she would never have purchased or used the medicine. According to her lawsuit, Ms. Golden is seeking reimbursement for her medical expenses and loss of earnings. Golden claims to have experienced pain and suffering, mental anguish, and loss of enjoyment of life, according to the papers published by About Lawsuits.com. Visit Zantac antacid cancer lawsuit to learn more.
In 2019, online pharmaceutical drug testing pharmacy Valisure.com tested and found elevated levels of N-Nitrosodimethylamine (NDMA), a toxic compound and byproduct of making rocket fuel, in tablets of Zantac and other ranitidine products. The company immediately filed a petition containing their findings with the Food and Drug Administration. Sanofi voluntarily withdrew Zantac, the most popular brand of heartburn medicine, followed about a month later by the FDA's total ban on ranitidine. Ranitidine testing over the last 12 months indicates that the compound is inherently unstable and naturally degenerates into N-Nitrosodimethylamine. NDMA can also elevate due to storing Zantac tablets at higher than room temperatures and when the drug interacts with nitrates from eating meat. The FDA has been aware of the presence of NDMA from the time when the agency approved Zantac for sale and set a limit of 96 NGS as being safe. The Valisure Zantac tests found levels of NDMA in the millions of NGS per tablet, sparking panic to remove the medicine from the market and get to the bottom of the problem. The US Department of Justice is investigating what Sanofi and GSK knew about ranitidine and NDMA contamination and suspects that the company may have lied to government regulators.
Zantac cancer lawsuits are being consolidated into multidistrict litigation in Florida so that the complex science underlying ranitidine and N-Nitrosodimethylamine can be uniformly presented to juries in their trials. Bellwether cases will be heard in 2022 that could further spark public concern and lead thousands to file suit.
---