Both Sides Have Made Progress In Zantac Multidistrict Litigation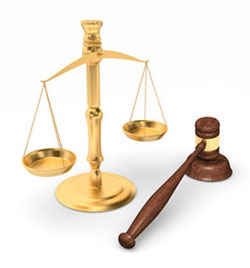 Valisure's ranitidine testing method differs from the one used by the FDA
Tuesday, July 27, 2021 - Significant progress has been made in the year since Florida Judge Robin Rosenberg began proceedings in Zantac ranitidine multidistrict litigation (MDL). The primary order of business to date has been to identify the plaintiff class that qualifies to file their claims. Attorneys that represent multiple plaintiffs that could approach the thousands in number were required to have each one complete a form that the judge prepared to prove that they had injuries and to prove they had taken Zantac. After that, certain classes of defendants were excused from the plaintiff claims leaving only Boehringer Ingelheim and Sanofi-Aventis, manufacturers of Zantac, left as defendants. Excused were the makers of generic forms of ranitidine and the retailers like Walmart, Rite Aid, and CVS. All of the above was believed initially to have played a role in causing ranitidine, the active ingredient in Zantac, to degrading and becoming N-nitrosodimethylamine (NDMA), a deadly carcinogen. Generic drug makers were exempted from the plaintiff's claims because their hands were tied by state laws that prevented them from altering the brand name drug or its description or warnings because to do so violated the laws governing manufacturing generic drugs. Retailers were accused of improperly storing or transporting Zantac and creating the high temperatures that caused ranitidine to degrade. Nonetheless, individuals that used Zantac regularly and have been diagnosed with stomach, bladder, colon, or other forms of cancer may wish to contact a Zantac cancer lawyer to discuss filing a claim.
Online prescription drug pharmacy Valisure tested Zantac and found it contained highly elevated levels of NDMA and immediately petitioned Sanofi and the US Food and Drug Administration (FDA) to remove and ban the drug. The FDA tests, using a testing method different than the one used by Valisure did not find the monstrously high NDMA readings and issued the ranitidine recall to be abundantly cautious and also because they could not monitor instore storage or drug transportation conditions. Some of Valisure's tests of ranitidine found 3 million nanograms of NDMA per tablet, ridiculously more than the 96 nanograms per tablet the FDA has set as a safe threshold.
Scientists now believe that the Valisure Zantac NDMA readings may have been overstated because of the testing methods Valisure used. According to Lab Manager.com, " Valisure, an American online pharmacy, detected extremely high levels of NDMA in ranitidine during routine testing using gas chromatography-mass spectrometry (GC-MS). They proposed that the high oven temperature required during testing led ranitidine to react with itself and produce NDMA and that there is evidence to suggest NDMA formation also occurs under conditions similar to those of the human body. The FDA has developed an alternative liquid chromatography-high resolution mass spectrometry (LC-HRMS) method suitable for quantifying the levels of NDMA in ranitidine and reports finding much lower NDMA levels in ranitidine samples compared to Valisure." It is also difficult to test the level of NDMA in a person's urine because spicy foods like processed meats themselves contain amounts of NDMA in grams not nanograms.
---