Babies "R" Us MDL Reaches Second, Claimant-Friendly Settlement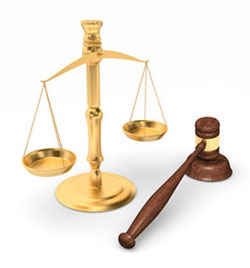 After the denial of a 2011 settlement that left swindled customers short-changed, the latest settlement in the Babies "R" Us price-fixing lawsuit puts much more cash in the pockets of those who paid for overpriced merchandise.
Friday, January 30, 2015 - A $35.5 million dollar settlement was approved on January 21 in multidistrict litigation focused on the price-fixing allegations against Babies "R" Us. More than 1.1 million class members will be reimbursed for a price-fixing scheme that artificially raised the prices of Babies "R" Us products for more than a decade. The settlement itself is a big win for claimant, and compared to a previously vacated award that allocated less than 10 percent of the sum to customers in 2013, a much greater distribution of those funds will go directly to class members in the latest approved settlement.
A previous settlement had been reached in the MDL in 2011, but was rejected by the Third Circuit Court of Appeals in 2013. The $35 million suit was not judged favorably by the court in large part because only $3 million of the settlement was to be paid to customers who were harmed by the price-fixing scheme. This total would leave only $5 per baby product for customers who qualified in the settlement, with $18.5 million of it going into a charitable trust and other funds being used for administrative expenses and attorney fees. The new settlement will leave class members nearly $18 million after cy pres charitable distributions were removed from the agreement. In the ruling, U.S. District Judge Anita Brody said that the new settlement guidelines fixed the problems that caused the first agreement to be vacated.
According to the plaintiffs' accusations, Babies "R" Us required manufacturers that supplied their stores to sell their goods above a minimum price that they set, a practice put in place to suppress competition. The lawsuit claims that this action violates the Sherman Act Anti-Trust Act as the collusion between manufacturers and the retail store resulted in customers paying inflated prices for goods as a result of the price-fixing scheme.
A group of Babies "R" Us customers first brought accusations of a price-fixing scheme in 2006 that caused products purchased from Babies "R" Us to be sold at an inflated price. The lawsuits continued to build in number and were finally certified into multidistrict litigation in July of 2009. This move restricted the beginning of subclasses to the original filing of the lawsuit, sparking a second class action related to the price-fixing scheme. The two groups of lawsuits were finally consolidated into one MDL case in August of 2011.
The price-fixing scheme enacted by Babies "R" Us did not allow for distributors to sell their products at a discounted price. This artificially kept the prices higher than they should have been and eliminated competition between products within Babies "R" Us. Plaintiffs claim that the collusion took place on both the manufacturer and retail side, with the price-fixing scheme leaving both with larger profit margins due to suppressed competition.
The specific suppliers accused of colluding with Babies "R" Us in the lawsuit are BabyBjorn, Britax, Kids Line, Maclaren, Medela, Peg Perego, and Regal Lager. All of the companies make baby products sold at Babies "R" Us. The price inflations did not happen concurrently for all products, however most spanned at least a 5-years period between 1999-2011.
---