Antitrust MDL Against Netflix Dismissed By Appeals Court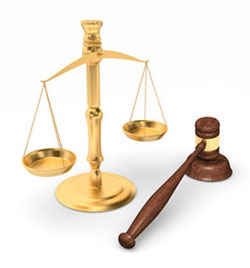 The Ninth Circuit Court of Appeals affirmed the decision by a previous court to dismiss antitrust lawsuits against Netflix, stating no injuries-in-fact could be proven.
Tuesday, March 3, 2015 - Alleged Netflix antitrust violations stemming from a partnership between the online entertainment company and Wal-Mart have been officially dismissed following an affirmation of a previous ruling by the Ninth Circuit Court of Appeals on February 27. The multidistrict litigation was aimed at a 2009 agreement between Wal-Mart and Netflix in which the former agreed to shuffle its online DVD rental subscribers to Netflix if the latter ceased selling new DVDs. Wal-Mart settled its portion of the litigation in 2011 with a $27.3 million class-action settlement, opting to avoid the protracted legal battle.
Wal-Mart, with an online DVD rental service that topped out at around 60,000 customers, agreed to collaborate with Netflix and it's millions of subscribers in 2005. The outline of the deal was that Netflix would incorporate the Wal-Mart customers into its own movie service, with Wal-Mart receiving $36 for each subscriber given to Netflix in addition to 10 percent of the revenue created.
Plaintiffs in the case claim that this action of joining the two companies together was an anti-competitive maneuver that allowed Netflix to artificially inflate prices. Netflix customers allegedly had to pay rates that were no longer influenced by Wal-Mart's market share, resulting in less pressure for Netflix to drop their price to compete. It was claimed that part of Netflix's affordability came from competition from other DVD retailers such as Wal-Mart and Blockbuster offering lower rates for their online service.
The Ninth Circuit found that this move was not anticompetitive however because Wal-Mart help such a weak position in the market and would not have influenced the amount Netflix charged customers had the two entities remained separate. The judges referenced Blockbuster's rate of $14.99, well below Netflix's rate of $17.99 at the time, as evidence that Netflix would not have lowered it's prices to stay competitive. Blockbuster was determined to be a much larger competitor than Wal-Mart at the time, so Netflix's reluctance to charge less would not have been influenced by Wal-Mart's continued presence in the market.
The original lawsuit was dismissed in 2011 after Wal-Mart had elected to settle earlier in the year. U.S. District Judge Phyllis Hamilton dismissed the lawsuits against Netflix after ruling that there was no indication that the deal between the two companies kept Netflix from lowering prices. Without this scenario, it was found that there were no injuries-in-fact to back up the plaintiffs claims. There was no evidence that Netflix had conspired with Wal-Mart in an attempt to avoid lowering their rates, and no new information offered to the Ninth Circuit warranted the original decision to be overruled.
Netflix did not come out of the proceedings completely unscathed however, as the Ninth Circuit vacated part of the $710,000 in discovery costs previously awarded to the defendants. The court also ruled on objections to the Wal-Mart settlement, finding no problems with the notice process, attorney fees or gift cards that were used to reimburse customers. The court disagreed with the plaintiffs' claims that the $12 awarded to each claimant was of little or no value, and that the gift cards were an improper mechanism by which to pay back class members.
---