Androgel Lawsuit News: MDL Grows, Bellwether Dates Assigned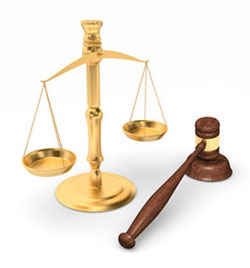 The initial bellwether trials in the growing MDL involving Androgel and other testosterone replacement therapies have been scheduled to take place between October, 2016 and April, 2017.
Wednesday, December 17, 2014 - Testosterone therapy lawsuits involving AbbVie Inc.'s Androgel are beginning the take form with the first bellwether trials recently scheduled to begin in late 2016. The lawsuits center around the harmful side effects of medications aimed at fighting low-testosterone in men. Androgel is the most notable of these treatments, accounting for 60 percent of all testosterone therapy sales. The multidistrict litigation began with 45 cases, but has grown to 223 involving six different pharmaceutical manufacturers at the time of the last hearing. Some legal experts have predicted that number could eventually reach into the thousands.
The lawsuits were consolidated into multidistrict litigation in Illinois in June 2014. U.S. District Court Judge Kennelly filed a case management order on November 6 that outlined the schedule for the first six bellwether trials in the testosterone therapy lawsuits, which will take place between October 2016 and April 2017. Though other manufacturers of low-testosterone are included in the MDL, the bellwether trials will focus on Androgel and its manufacturer Abbvie Inc.
Testosterone therapy is intended to fight symptoms caused by low testosterone, also referred to as low-T. These problems involve but are not limited to low sex drive, weight gain, and poor energy levels. The administering of testosterone therapy to combat low-T levels has been used as far back as the 1950s to combat various ailments, including the side effects of chemotherapy.
However, much of the recent surge in low-T therapies has been for men simply trying to replace testosterone lost naturally due to aging. Roughly 2.3 million men were prescribed testosterone therapy last year, and AbbVie Inc. reported $1.04 billion in sales of Androgel in 2013 alone. Another pharmaceutical company involved in the lawsuit, Auxilium Pharmaceuticals Inc., reported $271 million in sales of its testosterone drugs Testim and Testopel last year. Overall sales of testosterone therapies have jumped 76 percent between 2010 and 2013.
Reports of serious side effects of using testosterone drugs however have spurred the rash of lawsuits aimed at the manufacturers. Allegations of strokes, pulmonary embolisms and heart attacks caused by the drugs are at the heart of the low-T medication lawsuits. Plaintiffs have claimed that manufacturers of the drugs did not provide proper warning in relation to the potential health risks testosterone therapies could pose to patients.
A study of older men conducted by the American Medical Association found that those who had pre-existing cardiovascular conditions and took low-testosterone medication had a 30 percent greater risk of heart attacks, strokes and even death compared to those who didn't take the drugs. A second study published in the PLOS One Journal in January 2014 concluded that men over 65 and men with pre-existing conditions had a greater risk of heart attack within the first 90 of beginning a low-testosterone prescription. In September 2014, the FDA voted 20-1 in favor of drug developers further investigating into the cardiovascular effects of medications used to combat low-T.
AbbVie Inc. is also dealing with a lawsuit brought by the Federal Trade Commission for colluding with generics maker Teva Pharmaceutical Industries Ltd. (TEVA) in a pay-for-delay agreement. The two companies agreed to stall the generic version of Androgel, allowing AbbVie Inc. to continue to monopolize profits on the drug and TEVA to be reimbursed under the table. Both this lawsuit and the MDL are in the early stages of litigation, though the buzz in the legal world around both continues to grow.
---